There are many roofing products out there that help with waterproofing flat roofs; many of which have various benefits. There is no such thing as a one size fits all solution for waterproofing flat roofs. This means there are various benefits to all waterproofing membranes to suit the needs of different projects. There are a number of questions to ask yourself when deciding what roof materials to use.
In this Laydex blog, we will provide a guide to the best flat roof options, answer common roofing FAQs and rank the best waterproofing coverings for flat roofs.
A quick overview of waterproofing solutions Laydex Roofing Divisions supplies
Bituminous Membrane Roofing Systems – Torch on Felt
Pluvitec Torch On Felt is an ideal bituminous waterproofing membrane for domestic, commercial and industrial roofing. Laydex Roofing is working alongside the world leading manufacturers providing long-lasting performance and excellent dimensional stability roofing systems.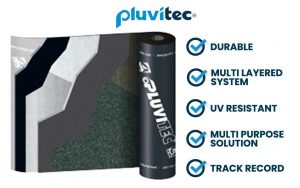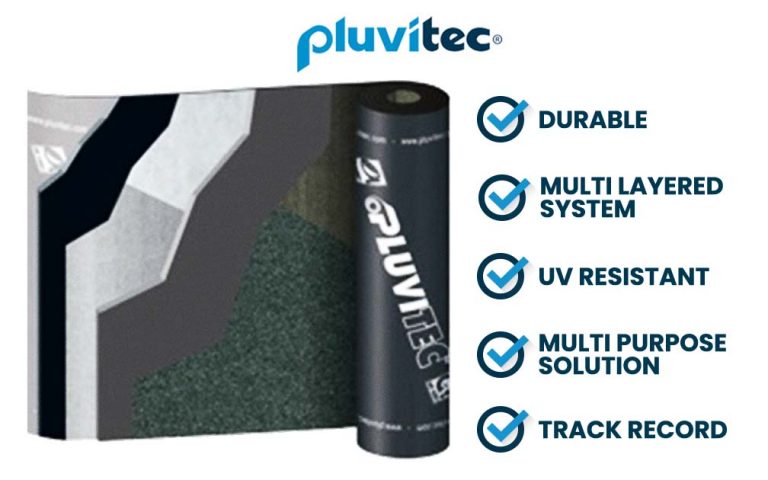 When to use
Medium/Heavy Foot traffic
New Build and Refurb
Long term solution demand
Solution for a green roof/sedum waterproofing layer
Colour finishes available eg: Green, Red
Why to choose this system
Durable
Multi Layered system
UV Resistant
Multi purpose solution
Track record
Consideration
Aesthetics – Limited finish availability
Sire safety – torch on application
RENOLIT ALKORPLAN is the Single Ply Waterproofing membrane with  an independently certified life of 40 years. Laydex provides a wide range of laminated, thermoplastic and ultralight fixing roofing membranes. Through our product portfolio, we are ready to meet the needs across all sectors of the construction industry, whether for a new build or refurbishment.
Laydex combined its industry expertise with RESITRIX® superior products quality to provide the best Single Ply Hybrid Membranes. The vast range of products and accessories is self-adhesive, with simple and safe installation, 100% welded seam and no flames required. Furthermore, RESITRIX® Single-Ply Hybrid Membranes have an expectancy life of more than 50 years.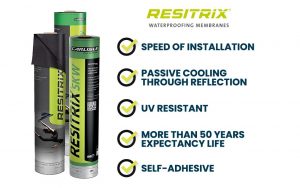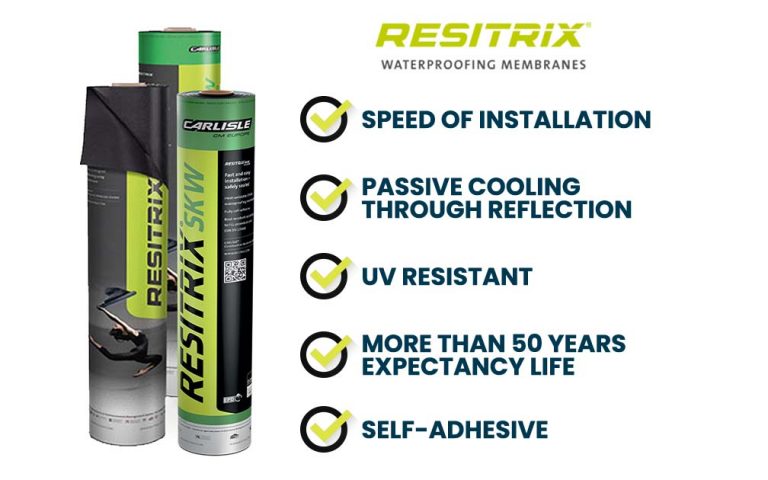 When to use SINGLE PLY MEMBRANES
Large Areas, especially on lightweight decks
Aesthetic or lead appearance requirement
New Build Lightweight Roof Construction
Light/No Foot traffic
Why to choose SINGLE PLY MEMBRANES
Speed of Installation
Passive cooling through reflection
UV Resistant
Consideration
Susceptible to damage often caused by follow on trades
Heavy or regular traffic
Slippery when wet – Safety hazard
Cold Applied Liquid Waterproofing Systems
If you're looking for long-term, high-quality waterproofing systems, our cold applied liquid waterproofing range is built to last. Laydex is working alongside Rubber-X, Liquiflex and Bond It ROOF SEAL to offer high-performance liquid waterproofing systems that are easy to apply.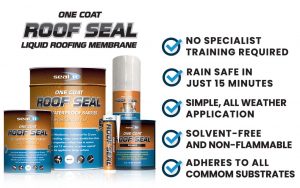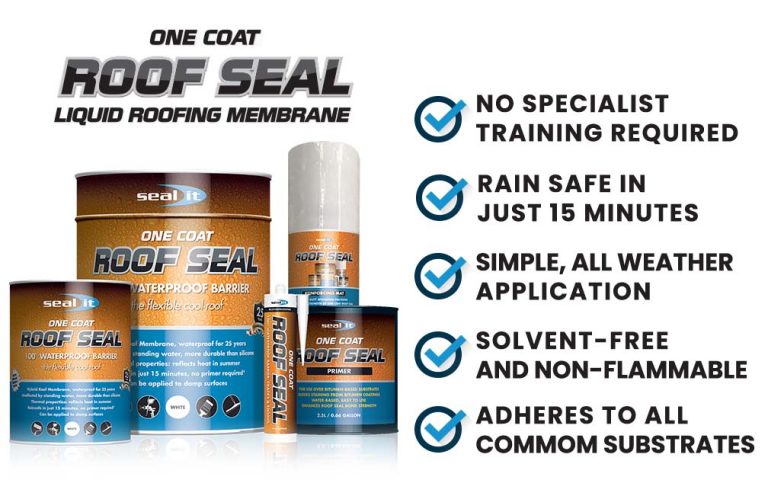 When to use cold liquid applied waterproofing systems
No hot works
Abundance of detailing
Difficult access – walkways/balconies
Light/medium foot traffic
New build and refurbishment
Why to choose liquid waterproofing systems
Homogenous – no overlaps
Aesthetically pleasing
Consideration
Costly for large roof areas
Odours
Green Roof Systems
Apart from aesthetic benefits, green roof systems have many economical and ecological advantages. Laydex is working alongside Pluvitec, Renolit and RESITRIX to supply products of high excellence, all of which can help you build a sustainable, eco-friendly home. Some advantages of having a green roof include improved sound-proofing, cost reduction in heating and cooling systems, a longer life expectancy of the waterproofing membrane and the protection of roof membranes from UV and IR radiation and other physical damage.
>> View our recent green roof commercial project for LIDL Clonsilla, Co. Dublin
What to consider when waterproofing a roof?
The first factor to consider is, is it a roof refurbishment or a new roof project? If it's a refurbishment, what are the current issues with the roof? For example, do you have a leaky roof, are you looking to modernise the look of your roof or are you wanting to do both?
There are a range of different waterproofing covers you may want to consider that have lots of different qualities. Naturally, they all prioritise waterproofing, but you may consider some to be more aesthetically pleasing than others, whereas some may favour high foot traffic more than others.
For example, a bituminous roof membrane is a top quality form of waterproofing that also can withstand high levels of foot traffic that may for example be needed on commercial properties, however the aesthetic of it wouldn't be as highly rated as for example the cold applied liquid waterproofing or a single ply PVC membrane.
What do we mean by foot traffic?
Foot traffic refers to the amount of walking on and access people may have to a roof. In commercial settings, there is likely to be greater foot traffic than on a domestic roof as for example, tradespeople may need on the roof more often on commercial buildings to service air conditioning units, window cleaning and more. This means the roof will need to be strong and reinforced to offer durability. The bituminous roofs are particularly strong and durable with their multi layered system and therefore could be considered appropriate when it comes to foot traffic.
Alternatively, an alternative product solution that would allow easy maintenance access would be the Renolit Alkorplan Walkway, which is an easily laid single ply PVC membrane specifically for use as extra protection for a maintenance pathway.
If foot traffic is light, more roofing options could be suitable for you. These include cold applied liquid waterproofing and other single ply PVC membrane roofing systems. These types of roof membranes are more suited for roofs with light traffic such as domestic properties. They are also considered by many to look more aesthetically pleasing than other roofing materials.
What are Hybrid roof membranes
There is one roof waterproofing product that was specifically developed to satisfy many roof waterproofing needs and wants. It is the Single Ply Resitrix Hybrid Membrane Roofing Systems. Although often more costly to install than other products particularly for roofs with large surface areas, this product combines strength with aesthetics. The RESITRIX® MB has a certified service life of more than 50 years, making it a popular choice for many.
Cost Factors
There are cost factors to consider when purchasing waterproofing materials for flat roofs, with the cold applied liquid waterproofing and  Single Ply Resitrix Hybrid Membrane Roofing Systems often coming out on top. However, it is worth considering that choosing the right material for your roof and its functionality even if it is a higher cost, will be worth it in terms of peace of mind in the long run, as you will be safe in the knowledge that your roof is sealed and waterproofed to perfection.
Common Roof Problems & Roofing Solutions
Below are a few common problems you may experience when installing or fixing flat roofs along with our expert team at Laydex's recommended product solutions.
Problem 1: The roof's layout is complicated and requires a flexible membrane to go over the details of the roof.
Recommended Product: With its ease of application and flexible qualities, Liquiflex Pro which is a high performance liquid waterproofing system would be our recommended product for you.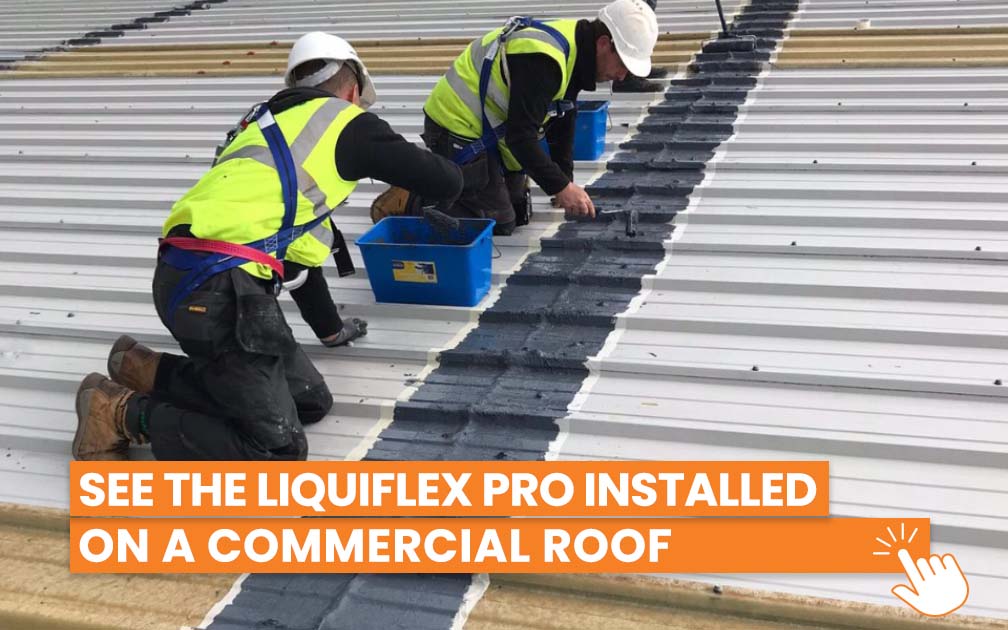 Problem 2: The roof layout needs an accessible walkway for maintenance purposes.
Recommended Product: The Renolit Alkorplan Walkway single ply PVC membrane is the best flat roof product for laying an accessible walkway for high roof traffic zones used for maintenance purposes, particularly on commercial roofs.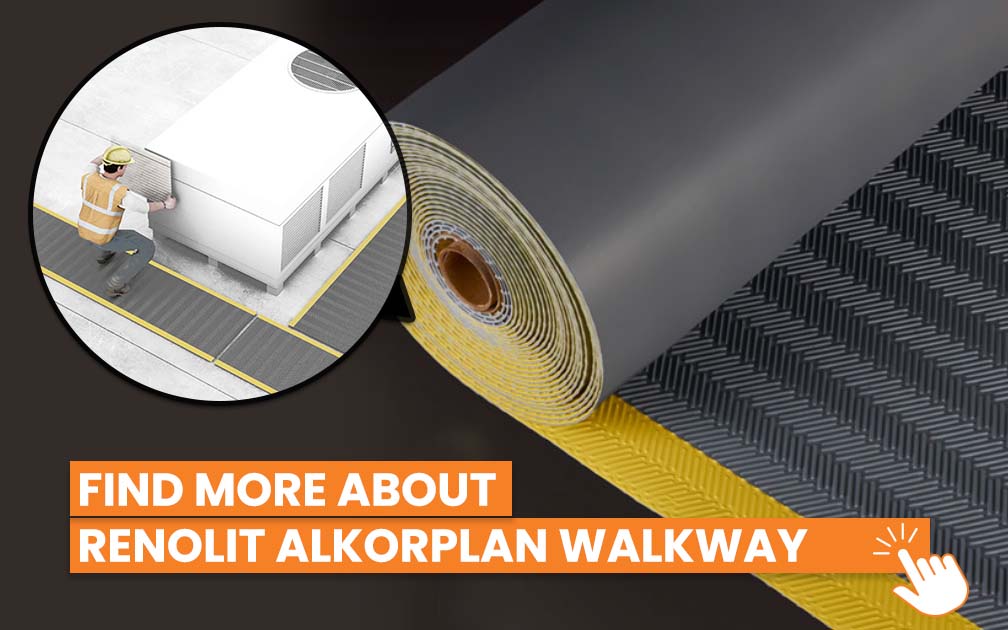 Problem 3: The roof needs to be slip & root resistant for a green roof project.
Recommended Product: If you're fitting a green roof and need to make sure the roof is prepared appropriately for plant growth, you may want to consider the Resitrix SKW Black Full Bond.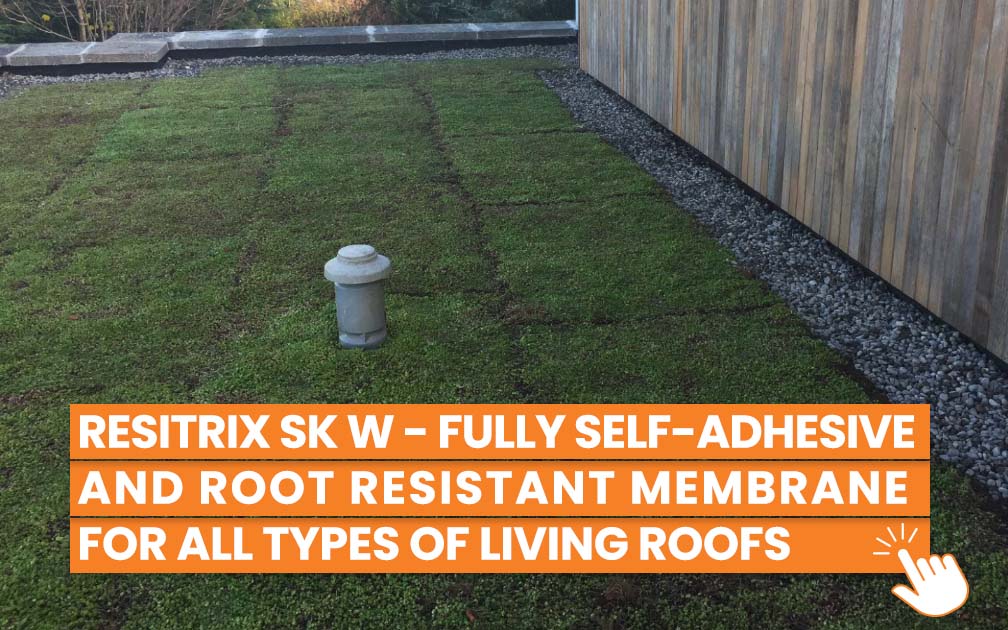 Problem 4: The roof needs to withstand foot traffic and support metal decking.
Recommended Product: If the roof needs to be exceptionally heavy duty and fit for supporting metal decking, the best flat roof option would be Alutrix 600, which is a high performance self-adhesive, cold applied aluminium vapour barrier that is particularly popular in the building industry.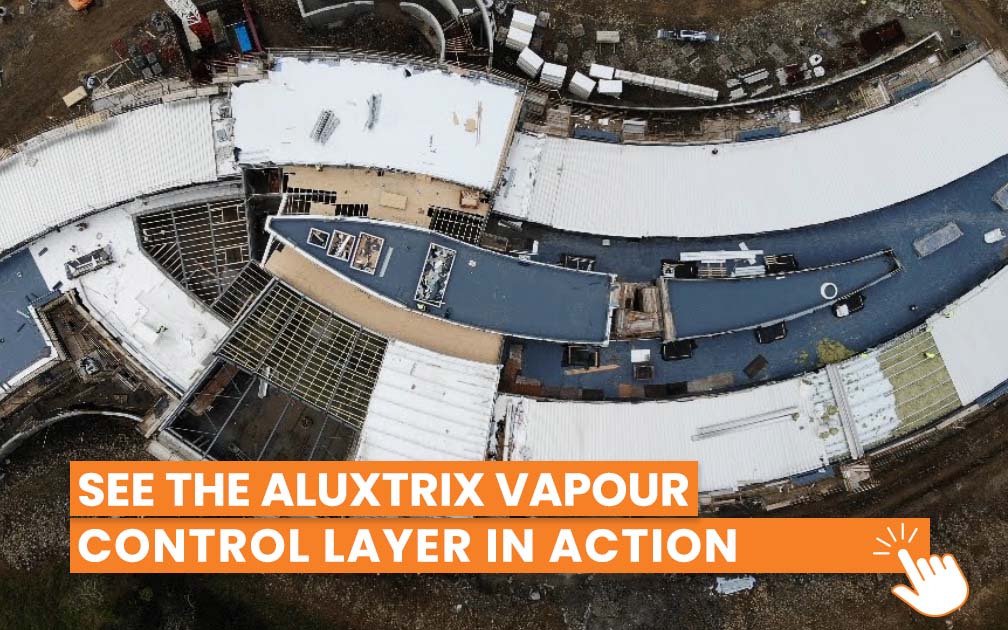 We hope you found this guide to find the best flat roof options helpful. No matter the roofing project, Laydex supplies the ideal roofing solutions for any project. Get in touch with our roofing team today for expert advice, contact us here!