If you are renovating your home, office, restaurant or hotel, interior wall cladding should be definitely worth considering.
Interior Wall Cladding is perfect for those looking to upgrade their interior walls quickly, hygienically and cost effectively, as cladding can be easy to install and requires no professional help.
Interior Wall Cladding is known for adding depth and character to any room whilst also providing the sound and thermal insulating qualities which are proven to be beneficial for private and commercial properties.
Interior Wall Cladding can come in a range of colours and style options to accent any home's décor scheme from Country Brick to Mexicana Graphite – which can make a room more visually appealing. Alternatively, the addition of a feature wall would certainly create an impressive focal point if you are looking to transform a less interesting room in your property or building.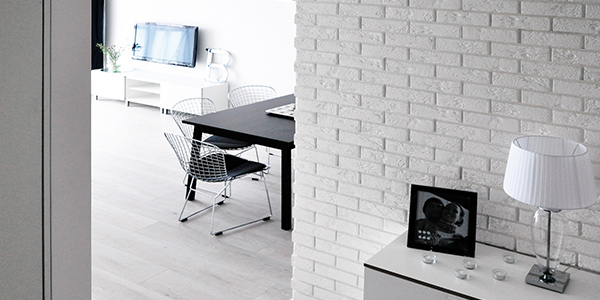 At Laydex, we use a wide range of Interior Wall Cladding, including the popular Stegu brand. Stegu brick tiles reflect the nature of old town houses, industrial buildings and Mediterranean architecture. All Stegu tiles are designed for interior decorative applications, adding individual character to any interior. The tiles are made with great care to the smallest details, with a wide range of products offering various colours, shapes and textures which will enable you to create an unprecedented play of light and shadow in any room to complement the style of the interior.
Are you considering updating the interior in your home?
Here are six reasons that you should consider using interior cladding over other decorating approaches:
1. Cost Effective
Interior Cladding has now become one of the most popular and most cost-effective ways to create tile or brick effect walls in domestic and commercial environments. With Stegu, not only are the product materials less expensive, they are a huge time saver in installing compared to traditional methods.
2. Durability
With Stegu, the cladding will look as fresh as the day you purchased them. The tiles are both stain and scratch proof, which will see the panels last for years.
All of Stegu's Interior Cladding products include Class 1 Fire certificates, no matter what the surface or design. They are also practical for bathrooms and kitchens, as the Interior Cladding completely avoids any issues with damp and mildew on your walls or ceilings.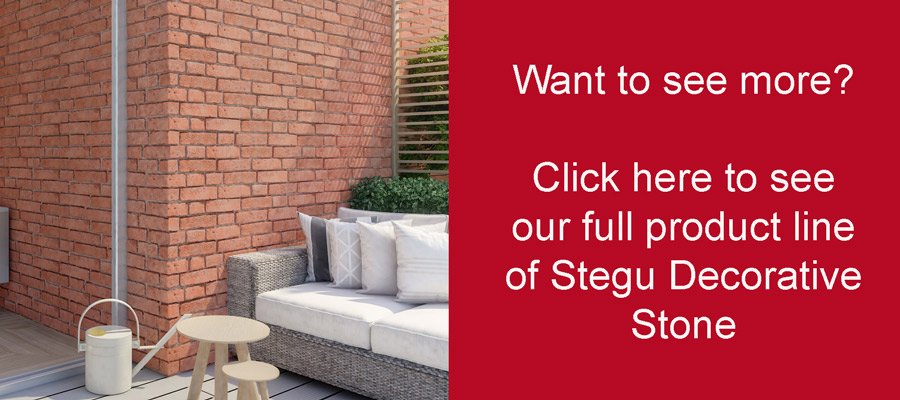 3. Easy to Fit
Interior Wall Cladding is light-weight and comes in manageable lengths. With Stegu, you do not require any special tools or professionals to install them. Therefore, it can be easily installed by any DIY enthusiast.
4. Extensive Range of Styles
One of the best features about interior cladding is that you can mix and match the varieties to come up with unique styles to suit your home. Stegu adds natural beauty to every architectural sphere, from interiors to garden features. All of their tiles are inspired by natural stone, wood and brick.
Read more on >> How to Customise Your Home with Interior Wall Cladding.
5. Low Maintenance
Stegu tiles wipe clean. Simply wipe them with warm soapy water and they will look good as new. This means less time out of your day to clean, unlike traditional materials such as tiles, wood or bricks.
6. Insulation
Interior Cladding will help add an extra layer of warmth to whatever room you wish to fit them in. Especially for bathrooms during the winter months!
For more information on our Stegu product offering, click here. To find out more about our products, please take a look at our website or get in touch with us today.