When we think of wall cladding, we tend to think of the exterior of a building, but decorative stone cladding can give the interior of a home a rich, distinctive look. Interior cladding comes in a range of colour and style options to accent any home's décor scheme. Brick or grey stone can give a home a rustic touch, while lighter cladding can look modern and airy. Interior wall cladding adds more than colour and style. It adds texture, giving a room more visual interest.
The most obvious way to use decorative stone cladding inside the house is for an accent wall, but that isn't the only option. Stone cladding can create a completely new feel for part of a house. Here are four ways to make the most of it.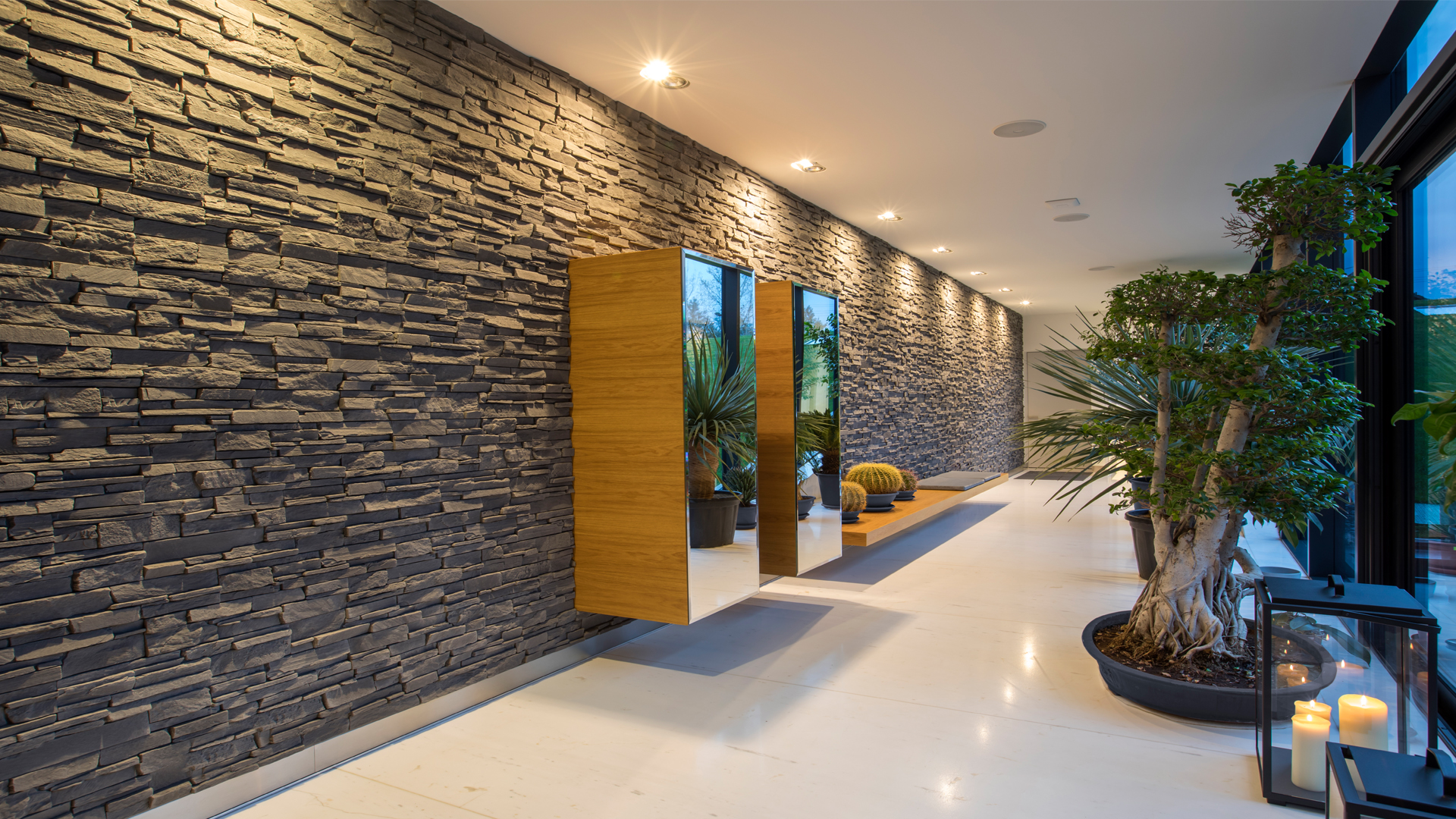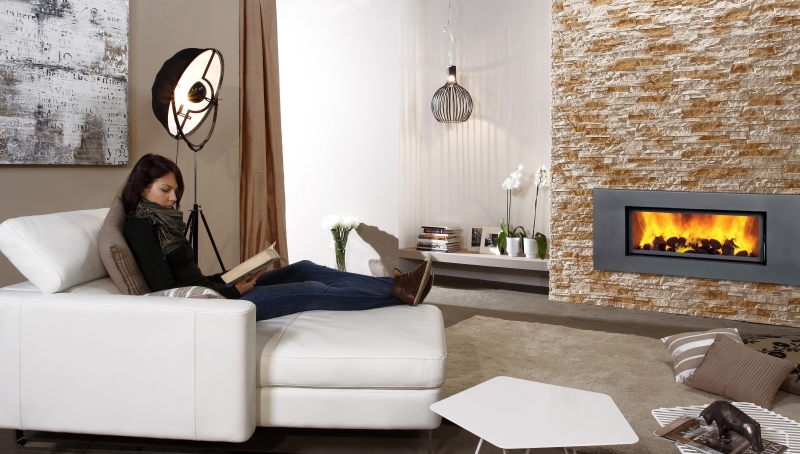 How to Use Decorative Stone Cladding
1. SHELVING UNITS
Stone cladding can add depth and texture to a wall that is mostly concealed by shelving
units. It provides contrast for smooth, modern shelving units that hold a large, flat-screen television, books or decorative items. Using cladding that matches the colour of the shelving puts the focus on the texture, while using a more rustic option emphasises the contrast of old and new. Stegu Metro Grey adds dramatic texture with a neutral but distinctive colour. It looks classic, reminiscent of older townhouses and Mediterranean homes, and fits in with most décor.
2. FIREPLACE
Fire and stone are both very primal. Mixing them by setting the fireplace in a wall decorated with stone cladding makes a strong visual statement. The rough texture of Stegu Venezia Graphite is perfect for the wall behind a fireplace or woodstove because the natural stone tones capture the warm look of an old Italian street. It reminds us that sometimes our deepest and most ancient desire is to be warm and comfy, and it fosters a sense of connection with the past.
3. STAIRCASE
Stairs are hard to decorate. And in a family home, the wall along the stairs tends to get a lot of handprints. That's hard on paint. But decorative stone cladding gives the stairs a whole different look. The texture is a perfect replacement for paint that shows every smudgy little handprint. Brick tiles add warmth and texture while also having a strong enough colour that those little handprints don't show.
4. CONSERVATORY
The conservatory is a transition zone between the interior and exterior of the home. It's a place where we want the visuals of the outside with the comfort of the inside. Pale cream wall cladding can enhance the feel of the garden in your conservatory while maintaining the comfort of the indoors. Creta Cream by Stegu works with the natural light of a conservatory, enhancing the warm, airy feeling that makes this such a special space in the home.
One real benefit of decorative stone cladding is that it is in neutral colours. This means that while wall cladding is a commitment, homeowners still have flexibility to redecorate. The cladding will go beautifully with any colour scheme, and it evokes a sense of timeless style.