Pluvitec Supertec P & Mineral PA 4 mm
Pluvitec Supertec P & Mineral PA 4 mm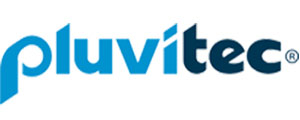 Description
APP Modified Waterproofing Membrane
Pluvitec Supertec P/PA is an APP modified bituminous waterproofing membrane with a single strand composite spunbond polyester fabric providing both excellent mechanical characteristics as well as excellent dimensional stability. Pluvitec Supertec P 4mm, PA 4mm and PA 4.5kg/m2 are certified by the NSAI under Irish Agrément certificate number 07/0294. Pluvitec Supertec is the capsheet in the Pluvitec 20 Year Warranty system – see images for system full build up.
What the experts have to say

IRISH AGRÉMENT BOARD CERTIFICATE (NSAI)
7/0294
Pluvitec Supertec P/PA 4mm carries FM approval for use in Class 1 Roof Constructions.
Shear resistance L/T:
750 / 650 N/5 cm
Peel resistance of joints L/T:
150 / 150N
Elongation at break L/T:
45 / 45%
Dimensional stability:
-0,3%
Tensile strength L/T:
850 / 750 N/5 cm
Full Information:
Check out the full datasheet available in the Downloads section!