Tremco CS100 Epoxy Primer
Tremco CS100 Epoxy Primer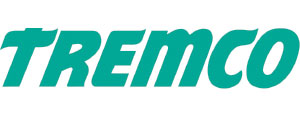 Description
CS100 Epoxy Primer is designed to prime Tremco surface damp proof membranes and other non-porous surfaces before the application of TREMCO smoothing compounds. Specifically formulated for interior use on particularly smooth or dense surfaces.

Non-flammable

Solvent free

Excellent adhesion to a wide range of substrates

Non-corrosive

Easy to apply

Improves substrate chemical resistance
Composition:
A two part water based epoxy primer and bonding agent
Coverage:
15 to 20 m² per kg depending on the substrate and method of application
Storage:
Store in shaded dry conditions between +5°C and +25°C, Protect from frost
Shelf Life:
6 months when stored as recommended in original unopened containers
Full Information:
Check out the full datasheet available in the Downloads section!