Tremco CS150 Acrylic Primer
Tremco CS150 Acrylic Primer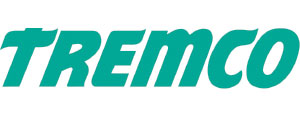 Description
CS150 Acrylic Primer is a universal primer for porous substrates.
CS150 Acrylic Primer is specifically designed for use as a primer for polymer screed applications or beneath smoothing compounds on porous substrates.

Low hazard

Helps maintain the flow characteristics of the screed

Easy to apply

Helps to prevent pin-holing
Composition:
An aqueous based co-polymer dispersion
Solubility in Water:
Miscible
Coverage:
8 m² per litre depending on substrate
Storage:
Store in dry conditions between +5°C and +35°C
Shelf Life:
6 months when stored as recommended in original unopened containers
Full Information:
Check out the full datasheet available in the Downloads section!