Tremco CS175 Epoxy Primer for Porous Substrates
Tremco CS175 Epoxy Primer for Porous Substrates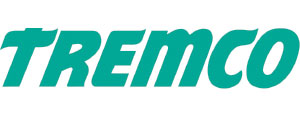 Description
CS175 is a two part water based epoxy primer.
CS175 Epoxy Primer for Porous Substrates provides a breathable sealer for calcium sulfate screeds. Additionally, it is suitable for priming new and existing cementitious screeds, concrete, brick and blockwork. May be used as a low viscosity primer for epoxy paint coatings on prepared power floated concrete.

Excellent coverage

Low viscosity

Consolidates weak surfaces
Composition:
A two part water based epoxy primer
Pot Life:
Approximately 45 minutes
Curing Time:
Overnight (in good drying conditions at +15°C or above)
Coverage:
10 m² per kg depending on the substrate and method of application
Storage:
Store in shaded dry conditions between +10°C and +35°C
Shelf Life:
12 months when stored as recommended in original unopened containers
Full Information:
Check out the full datasheet available in the Downloads section!