Laribit Shed Felt Mineral
Laribit Shed Felt Mineral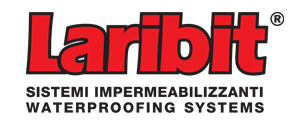 Description
The Mineral Shed Felt – 10m is a pre-fabricated waterproofing membrane. It is made of distilled bitumen and elasto-plastic polyolefin polymers (APP), and non-woven single strand composite polyester reinforcement, which provides the membrane with very high mechanical characteristics and dimensional stability. This waterproofing membrane can be used on sheds, garages and portable buildings.
It is easily fixed with cold adhesive or hot bitumen and only requires a single layer application when used on a shed, kennel or portable building.
Covered in coarse mineral, it gives good protection against UV rays. This is a cost effective alternative when used in a built-up roofing system.

Increased surface walkability

Mineral finish for UV protection

10 cm selvedge layer

Improved adhesion
Adhesive Application:
Felt nails & felt adhesive
Weather Resistant:
Roof Waterproofing EN13707 Cert. 0958-CPD-DK029
Full Information:
Check out the full datasheet available in the Downloads section!