Bond It Wall Tile Grout
Bond It Wall Tile Grout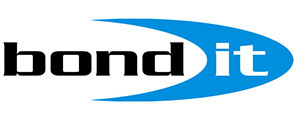 Description
A white cement-based, polymer modified narrow joint filling compound for tile joints up to 3mm wide around all types of ceramic wall tiles.
Sets to a hard, durable, water-resistant finish, suitable for interior and exterior applications.
Flammability:
Non flammable
Pot Life:
Approximately 4 hours
Drying Time:
12- 24 hours (dependent on conditions)
Solubility in Water @ 20°C:
>2 g/l
Full Information:
Check out the full datasheet available in the Downloads section!