Stegu Metro Grey
Stegu Metro Grey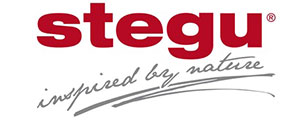 Description
Stegu decorative brick tiles reflect the nature of old town houses, industrial buildings and Mediterranean architecture. Metro flawlessly recreates the structure of natural brick in a high-performance gypsum tile, perfect for both residential and commercial spaces. The colour palette harks back to natural brick, reflecting their structural variety. They perfectly fit Scandinavian interiors, as well as minimalistic and rustic ones.
What the experts have to say

Interior
Applications
All our tiles are designed for interior decorative applications. Decorative stone adds individual character to any interior. When applied to a single wall or some interior areas, it enriches them with a natural atmosphere. The tiles are made with great care to the smallest details. Wide range of products offering various colours, shapes and textures will enable you to create an unprecedented play of light and shadow in any room and will complement the style of the interior.
Full Information:
Check out the full datasheet available in the Downloads section!