Bond It FG8 Food Grade Silicone
Bond It FG8 Food Grade Silicone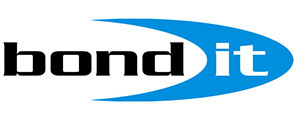 Description
A specially formulated, silicone sealant for applications in the food machinery and food preparation industries. Approved by the U.S Food & Drug Administration (FDA) for food contact. Will also withstand sterilisation cycles and the extremes of heat and cold. Conforms to FDA No. 21 CFR 177.1210 and 177.2600, and NSF/ANSI Standard 51.
Skinning Time:
Less than 30 minutes
Full Cure:
24 to 48 hours depending on conditions and bead depth
Extensibility:
Up to 400% at breaking point
Adhesion:
Excellent to glass, ceramics stainless steel, GRP anodised aluminium
Flammability:
Non flammable
Full Information:
Check out the full datasheet available in the Downloads section!