Bond It Silicone Release Spray
Bond It Silicone Release Spray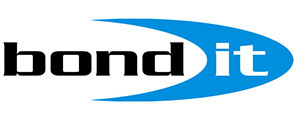 Description
Has a wide range of uses including mould releasing and lubrication in the automotive, engineering, food, clothing and upholstery industries, where the clean, low toxicity lubricating properties of silicone are ideal.
Suitable in industries such as mould making/releasing, window and door frame installations, using rubber and EPDM gaskets, as well as jobs round the home, garage and workshop. Eases friction between surfaces. Eliminates noises & squeaking.
This aerosol contains a special valve to restrict flammability.
Appearance:
Colourless oil
Flammability:
Highly flammable
Solubility in Water:
Insoluble
Full Information:
Check out the full datasheet available in the Downloads section!