A shaker kitchen is often a timeless yet elegant choice of kitchen in any home. A shaker kitchen's homely aesthetic can add character to the heart of the home, which is what the kitchen is referred to as by many.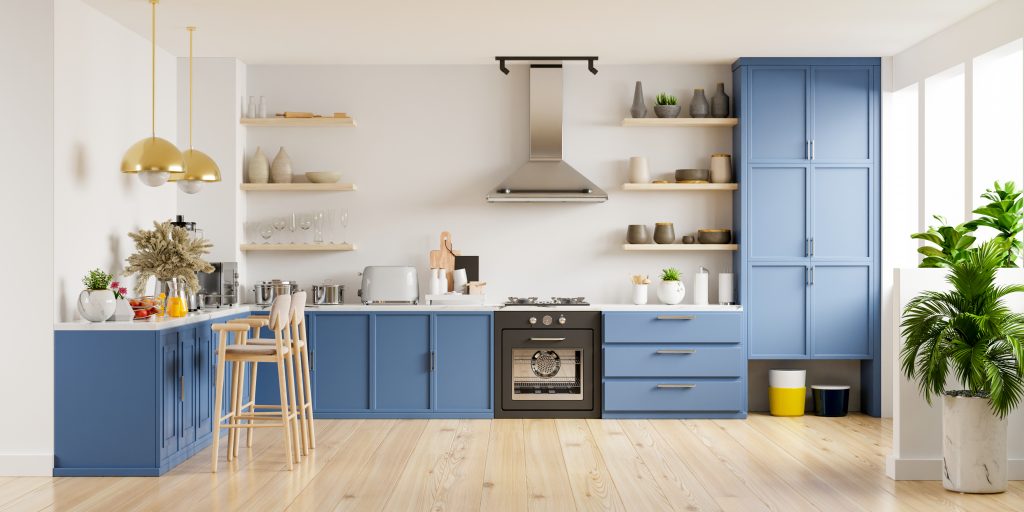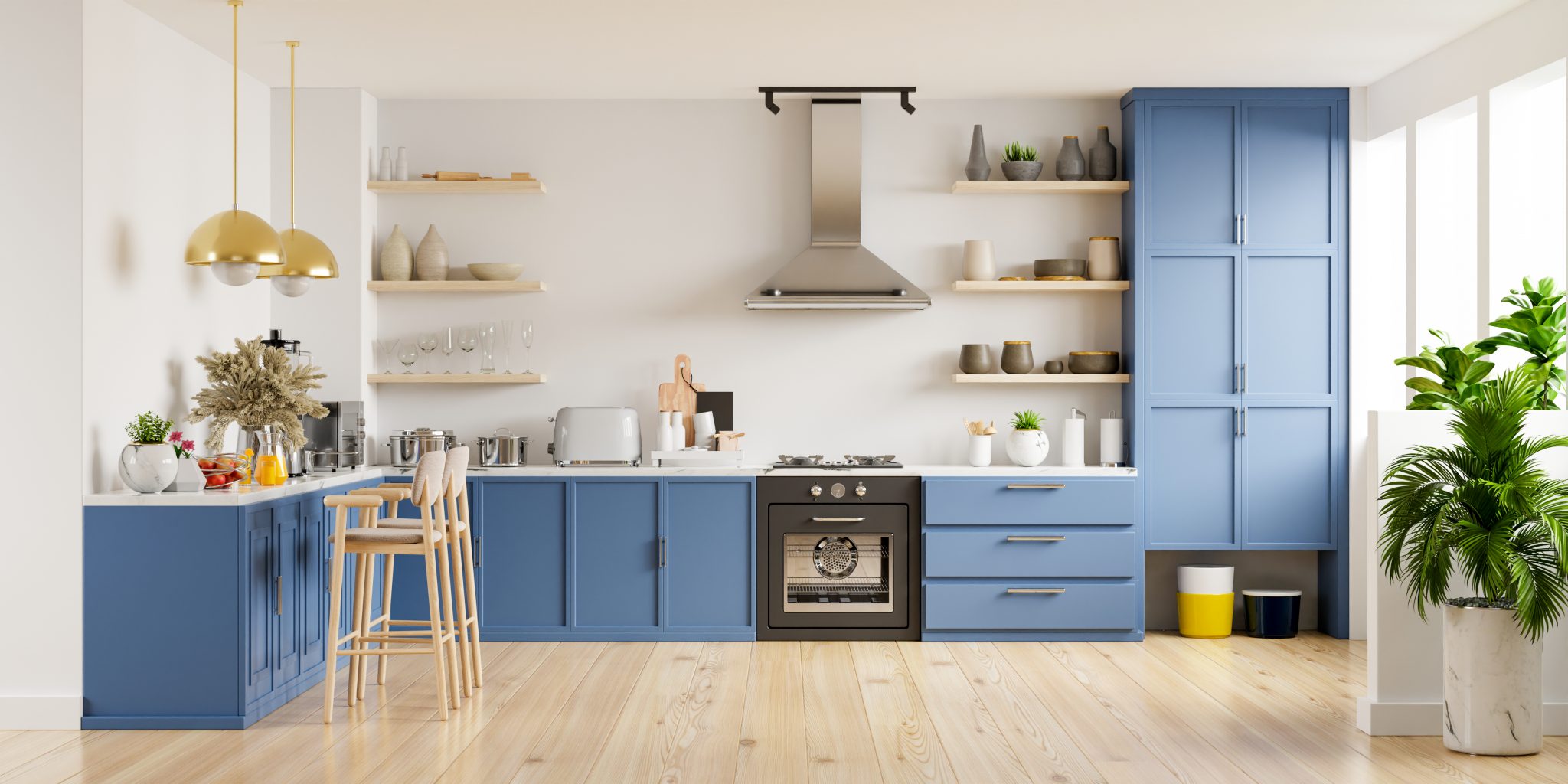 What defines a shaker kitchen?
A shaker kitchen is a simple, clean cut kitchen design often with inset panels that give the shaker kitchen design depth and sophistication. Shaker kitchens often effortlessly ooze quality and often are associated with high quality craftsmanship. Despite the association with craftsmanship, shaker kitchens can often be reasonably priced and can be accessorised to different interior tastes to make them unique and eye-catching.
Shaker kitchens are traditionally crafted out of wood, but that doesn't mean that they can't be painted in whichever colour palette takes your fancy. Whether you're interested in having a brand new coloured shaker kitchen installed or you would like to upcycle a used shaker kitchen with a lick of paint, a coloured shaker kitchen can set the tone in your home and make a statement whether it be a bold, vibrant statement through a multi-coloured shaker kitchen or an understated luxe country style shaker kitchen in creams, greens, or muted blues.
Once you have decided on the colour of your shaker kitchen, you can then turn to accessorising your kitchen. Door handles can transform a kitchen whether it's the door leading into the kitchen or the handles on the shaker kitchen cupboards themselves, and you may want to make an impact. A popular choice of door handle for the door leading into your kitchen is our Fortessa Gotham Mystique Handle.
Fortessa Gotham Mystique Door Handle
The Fortessa Gotham Mystique door handle will elevate your living space. With the Gotham door handle collection, it brings a brand new specialised finish of gun metal grey. These designs draw on the idea of bringing together the lighter and darker sides of personality to reflect the whole. This collection beckons you to be brave enough to be yourself. The Gotham collection levers can reflect your personal style and help to create the kitchen of your dreams, as we believe finer details can often provide the wow factor in a kitchen!
Kitchen Cabinet Handles
The kitchen cabinet handles themselves can also be a design element that can transform your shaker kitchen and help you stay up to date with trends. The matt black Basta bow handles are a popular choice that are on trend. They add a contemporary yet subtle touch that can make your kitchen look expensive and tasteful.
View this post on Instagram
Accessorising your kitchen
The kitchen accessorising doesn't have to stop there. There are features and hardware that can easily be added to the inside of your kitchen cupboard that can make it more functional and bespoke to your needs and wants. Take for example, the Rothley Round Tube rail that despite traditionally being used in wardrobes can also be a great addition to a kitchen cupboard or kitchen pantry. Bags of ingredients can be easily clipped and hung on the rails offering a space-saving solution for your kitchen that will help you make the most of your cupboard space.
Shaker kitchens are the perfect starting point for your kitchen and through accessorising and creative interior tips and tricks, it can soon be transformed into the kitchen of your dreams.

Contact the Laydex team
Browse the Fortessa Gotham Mystique door handle collection and kitchen accessory options now and contact the Laydex team with your enquiries here.