Top-Choice Acoustic Flooring that Offers Residential Looks
With a range of acoustic flooring that offers residential looks combined with commercial performance, vinyl flooring from Itec Contract Floors could be the only flooring solution needed in student accommodation.
With student accommodation complexes providing high-standards of living and companies promoting comfortable, stylish and affordable living options, the role of flooring has become increasingly important. As landlords begin to look towards refurbishment, now is the time to start thinking about just what options there are for flooring in student accommodation.
The Importance of Acoustics in Student Accommodation
Tailored Solutions for Education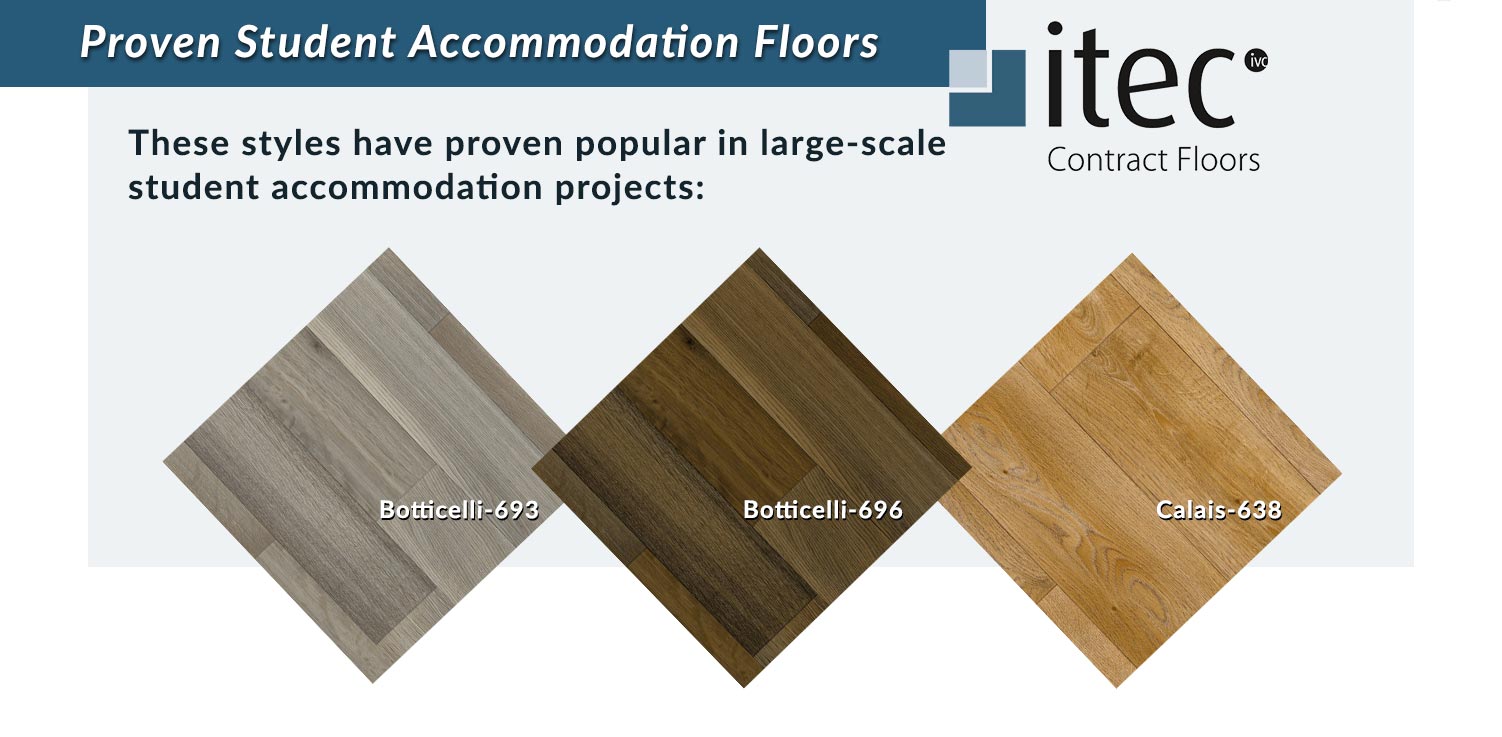 Flooring Diversity
Perfect for student accommodation, our acoustic floors come in a huge range of styles. Here are a few highlights: