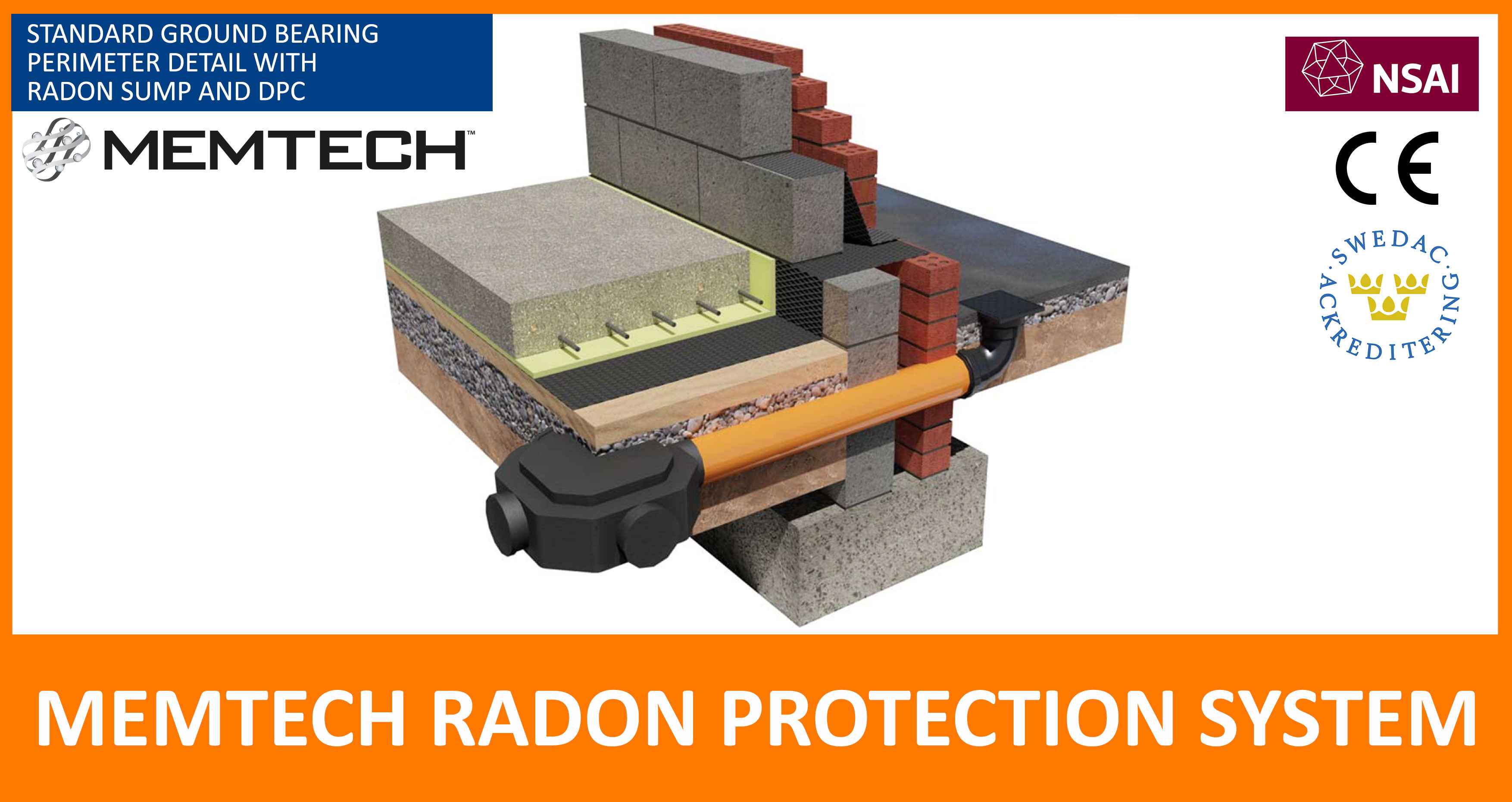 Memtech Radon Protection System
Memtech R1 radon barrier is a low-density polyethylene membrane reinforced with a polypropylene reinforcing grid. It provides an effective barrier to the passage of liquid water and water vapour from the ground, as well as resistance to underground gases — Memtech R1 is capable of restricting the ingress of radon, methane and carbon dioxide gases into the building. It has a high resistance to puncture.
The Laydex Radon Sump is a high quality roto-modulated PVC unit which is lightweight, durable and easily installed. The outlet positions are easily cut on-site to allow vent pipes to be attached for extraction, and dispersion, of radon in the atmosphere.
The Laydex Top Hat is a pre-formed section that provides a safe and strong sealed connection around pipe penetrations in a radon barrier membrane. It helps complete a radon barrier system that prevents the ingress of harmful radon gases to protect your health. This Top Hat section is easy to install, durable and robust.
JUTA GP – LIQUID GAS BARRIER is a ready for use specialist styrene butadiene latex based liquid applied membrane. It offers a simple, continuous passive gas prevention barrier
against the ingress of Methane, Carbon Dioxide, Radon, Ground Gas, VOC, air & Moisture into buildings.
JUTA GR-SAM – Gas Resistant – Self Adhesive Membrane, is a bituminous gas proof and water proof sheet, composed of selfadhesive SBS polymer modified bitumen with an upper surface finish of aluminium foil, and a lower surface finish or siliconized
polypropylene release film. JUTA GR-SAM is used for the waterproofing of underground structures where harmful ground gasses are anticipated.