Just like our bodies lose heat through our heads in winter, heat from buildings is lost quickly through the roof. It's also worth saying that in summer, a roof can also trap unwanted heat too. With that in mind, it is worth considering what material is best for not only retaining heat, but also for releasing heat in a building when needed, along with considering other factors such as cost and aesthetic when deciding what type of roof to go for.
The pros and cons of a PVC Dormer Roof and a Zinc roof
So, how do zinc roofs measure up?
PVC dormer roofs are becoming increasingly popular and are often used to replace old zinc roofs, particularly as they are often thermoplastic and therefore help to control the heat kept inside a building or warehouse. There are an array of different colours and thicknesses of PVC dormer roofs available on the market and on Laydex, so that you can pick exactly which roof is best for your needs.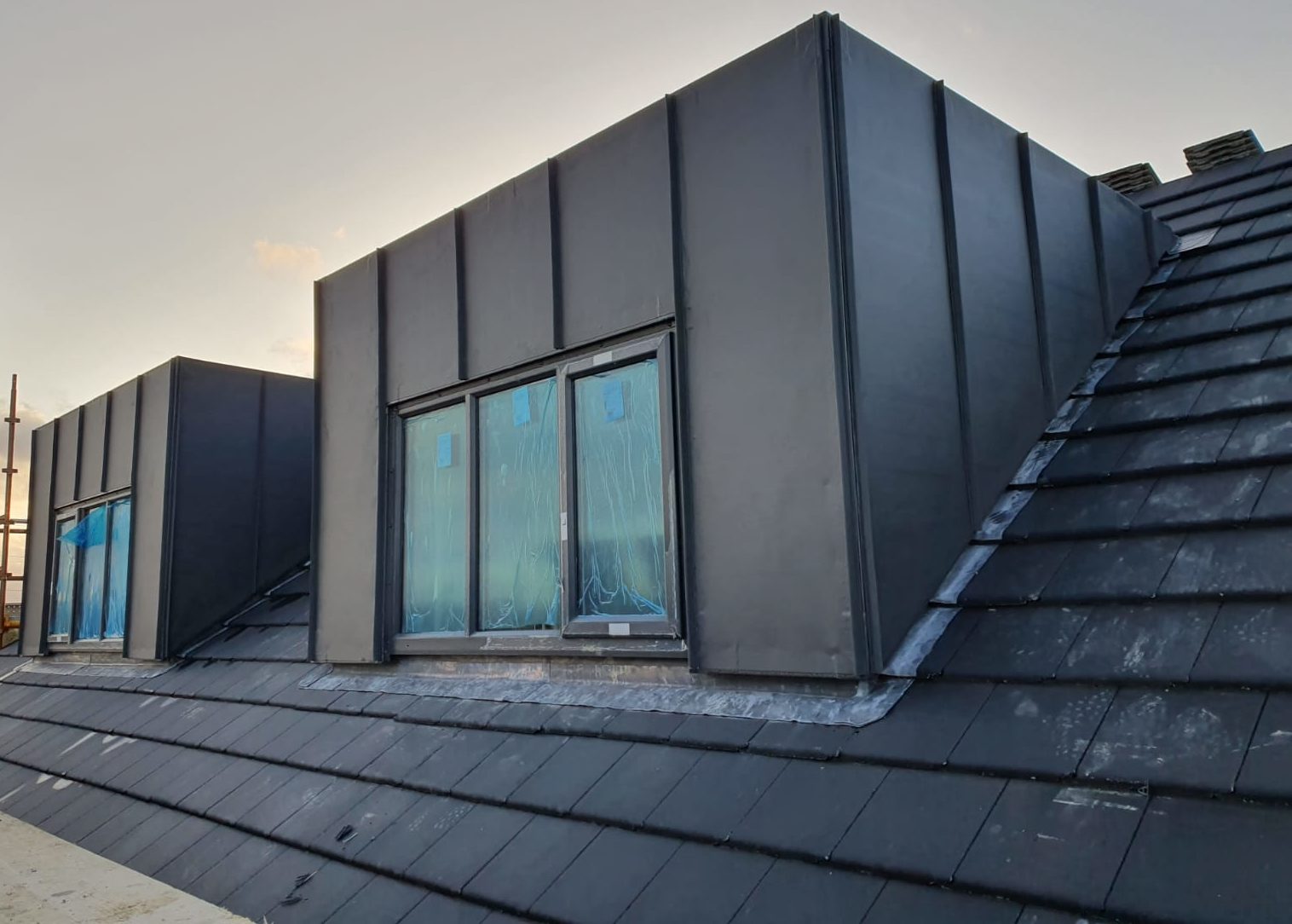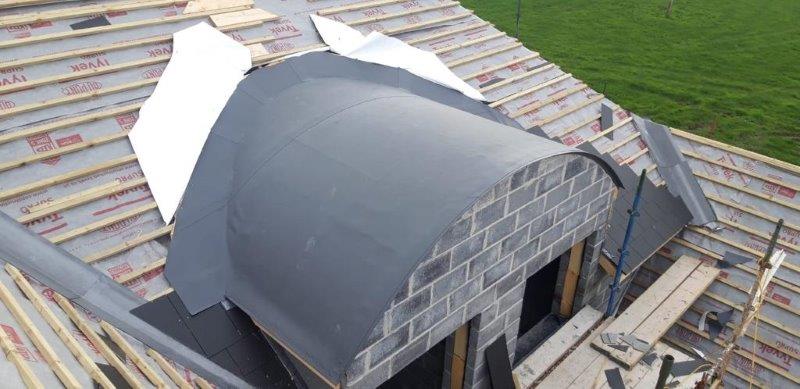 However, before you make your decision, let's weigh up  the pros and cons of a PVC Dormer Roof and a zinc roof.
Strong technical properties of PVC Dormer Roofs
When it comes to a PVC Dormer roof, they really can brave the elements. They are extremely wind resistant and thanks to their welded seams, they keep the rain out effectively. Further to this, the sturdy PVC properties in the PVC dormer roofs help to reduce the sound of rain and wind more than a zinc roof, which is an added benefit. These weatherproof qualities associated with a PVC dormer roof are particularly advantageous in ever-changing weather conditions throughout the year along with harsh weather conditions in winter.
Longevity of different Roof Materials
Although a PVC dormer roof offers a tightly sealed roof to help protect you and your belongings indoors, a metal roof can last a lifetime and is well-suited for a pitched roof. They offer longevity in terms of basic functionality, but do not provide the luxury of a PVC dormer roof.
Visual appearance of PVC & Zinc Dormer Roof
When it comes to aesthetic, a PVC dormer roof is worlds apart from a zinc roof in terms of visual appearance and luxury. A zinc roof is in effect a sheet of metal that is fit for purpose in many instances, whereas a PVC dormer roof tends to take roof quality up a notch and is more contemporary looking with a quality, sturdy feel to it to match its durability.
Cost of PVC & Zinc Roof Material
When considering cost, a zinc roof is almost always going to be a more cost-effective option, but with most things in life, quality and cost often go hand in hand. With that in mind, you need to weigh up what you are looking for in terms of quality and see which material matches up with your budget – whether it be a cheaper "does the job" zinc roof or a higher cost and higher quality PVC dormer roof that is easy on the eye.

A popular choice would be the Renolit Alkoplan PVC roof membrane, which is thermoplastic and available in a wide variety of colours to suit your preference.
If you would like to find out more about our range of PVC dormer roof materials, call now on 016426600.