It may seem like choosing a door handle for your home may be easy, but when it comes down to it, homeowners are often left scratching their heads when deciding on small home finishes, such as light switches and door handles. It is easy to feel spoiled for choice and struggle to decide on which style to go for. They may get stuck when picking for example an interior door lever handle or a door knob.
Here we discuss the pros, cons, similarities and differences of each so that we can help you make your mind up when it comes to choosing your interior door handles.
Door Handle Functioning
Let's start off with an unsurprising similarity between door knobs and levers. That being, they open and close doors securely. This is without a doubt the most important function of a door handle and we are pleased to say that Fortessa Door Handles offer a 10-year guarantee for that very function.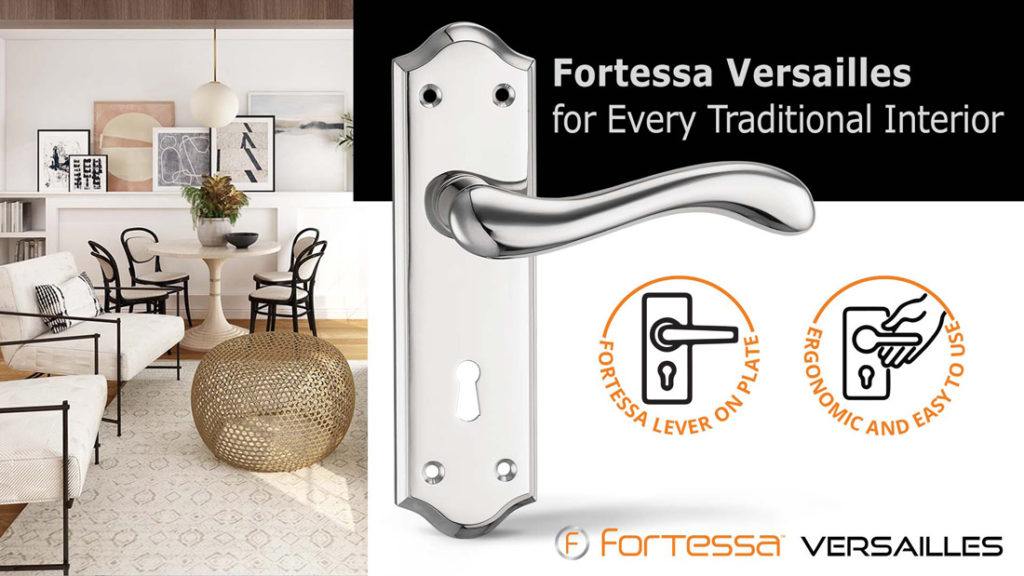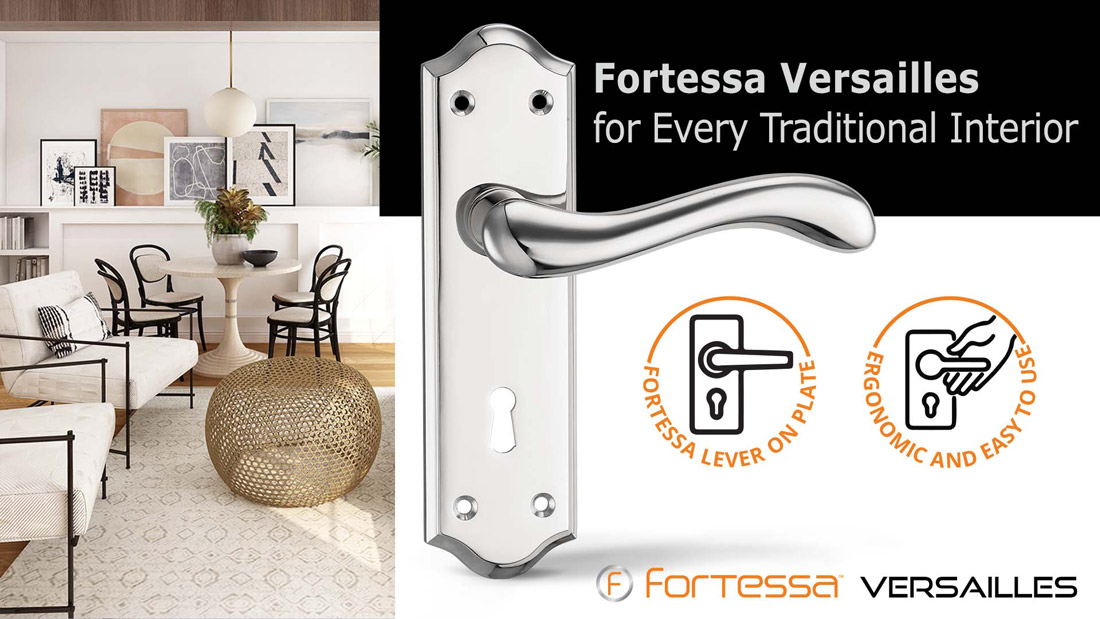 Traditional vs Modern
Both door lever handles and door knobs have been around for a long time, but door knobs would be the more traditional style of handle out of the two. Door knobs would often be suited to older period properties and old styles of doors. You would often see door knobs featured in period dramas as they have been widely available for a long time, and they often hold a lot of character.
Wide Variety of Fortessa Door Handles
Unlike door knobs, levers can come in a wider range of designs suited to any interior project in both modern and traditional styles and finishes including different metal types and colours. In the Fortessa Door Handle Range a variety of curved and angular lever styles are available in a variety of metal finishes and in black too.
Ergonomic and Easy to Use Door Lever Handles
Door lever handles are more modern in their design and they also have the added benefits of being more ergonomic and user friendly, which make them perfect for users of all ages and abilities. Door knobs are not ideal for people who suffer from arthritis in their hands or wrists or toddlers and small children due to a general lack of grip. Also door knobs can be a little troublesome if you have damp or wet hands as they are typically round in shape and can become slippery and not function easily.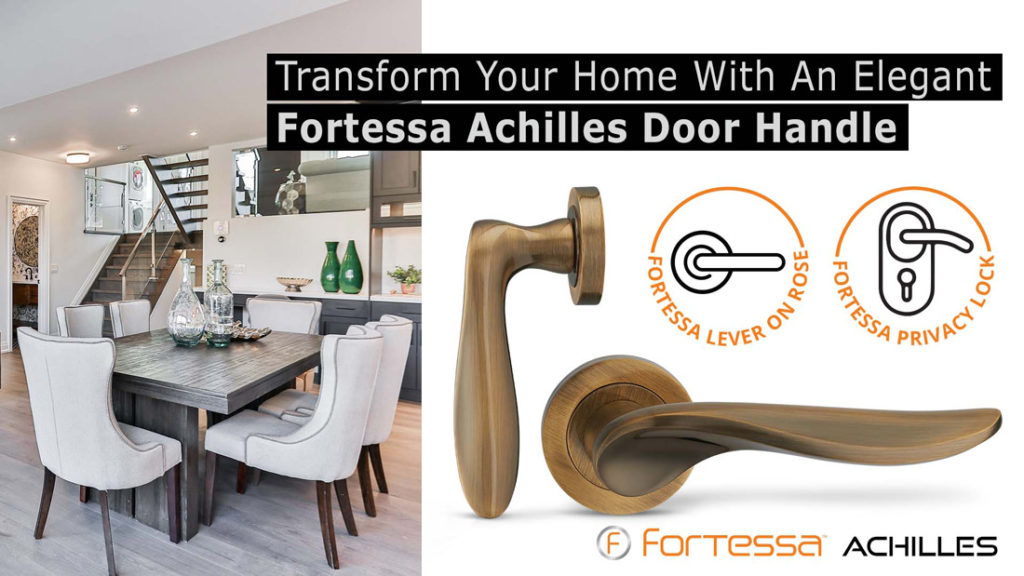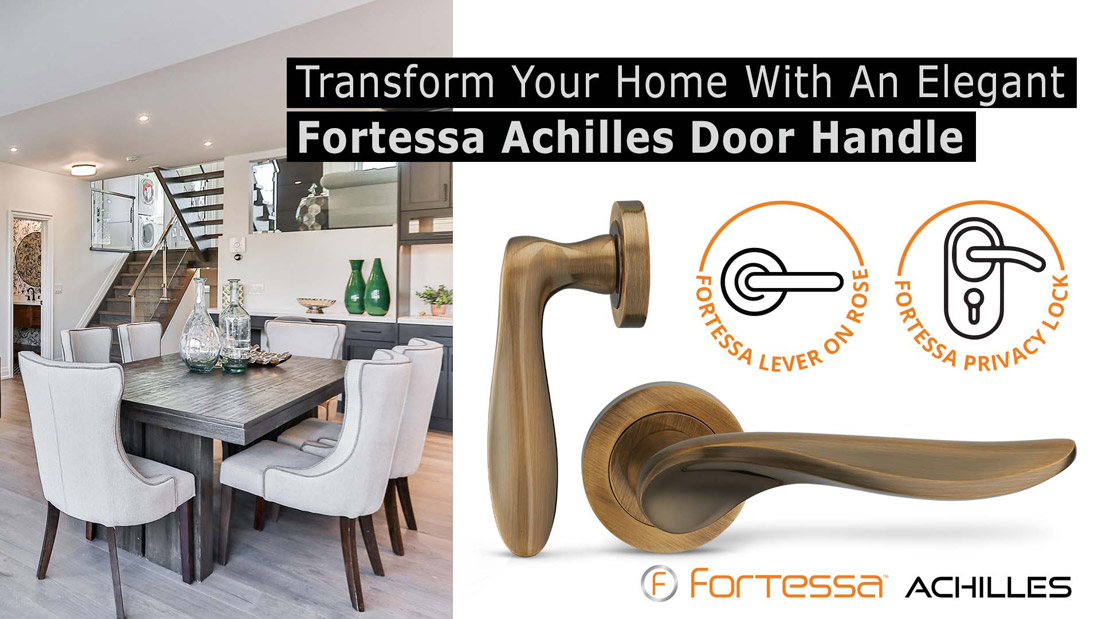 Lock Options for Door Lever Handles
Door lever handles are also compatible with different types of locks to offer privacy in areas of your home such as bathrooms, bedrooms or perhaps even a study. Whether you choose a lever on plate or a lever on rose, there are lock options available for both within the Fortessa Door Handle Range to offer you privacy. For example, when door handles on rose are used on locking doors they will be paired with escutcheons or bathroom turn and releases. When door handles with plates are used, they are often paired with keys, but can also be locked with generic tools.
We hope this helped you navigate through the world of interior door handles. To browse the Fortessa Door Handle Range, click here.