Have you been involved in home or office renovation projects during lockdown?
If you're looking for modern yet high quality flooring, LayRed floor may be the perfect flooring to work with. LayRed floor is a multi-layered, engineered click vinyl flooring with a soft feel and silent acoustics, which makes it ideal for a home or office setting.
Are you puzzled about where the 'red' comes into it? Well, LayRed has a red integrated underlay, which helps make it stronger and more durable than other vinyl and laminate flooring.
So let's weight things up…
View this post on Instagram
How does LayRed flooring compare to ordinary vinyl and laminate flooring?
Perfect for uneven subfloors
The integrated red underlay and the lower layers guarantee a rigid strength for LayRed which is in contrast to Moduleo flexible design floors. The red integrated underlay makes it extremely strong and suitable for every space and setting. It's only 6 mm thick and has the integrated underlay, so you won't have the headache of breaking up the old floor, you just put LayRed on top of it.
View this post on Instagram
Stable in all conditions
LayRed guarantees no change in form due to variations in temperature or humidity. The product has no orientation thanks to the unique production process. In addition, the unique glass fibre reinforcement stabilises the core, ensuring a completely flat floor, even in a temperature-sensitive conservatory.
Improved insulating qualities
The middle layer ensures the soft feel and silent acoustics. It is resilient, so it anticipates your body weight, making LayRed softer than all engineered alternatives. LayRed's material has better insulating qualities, keeping temperatures comfortable in all seasons. No cold feet for you, even on an engineered vinyl floor with a ceramic design. It is also compatible with underfloor heating. The noise absorbing qualities of LayRed are demonstrably better than hardwood, ceramic, laminate (even with a special underlay) and other engineered vinyl floor products.
Superior designs and performance
LayRed is scratch and stain-resistant because of the TwinGuard PU protective layer, which protects the floor from scratches and dirt penetration, ensuring the design remains in perfect condition. The LayRed collection offers 31 in-house developed and printed designs, all inspired by wood and stone. Every design has pin-sharp details and few repetitions, making sure your floor looks as unique as nature.
LayRed flooring outperforms other flooring on the market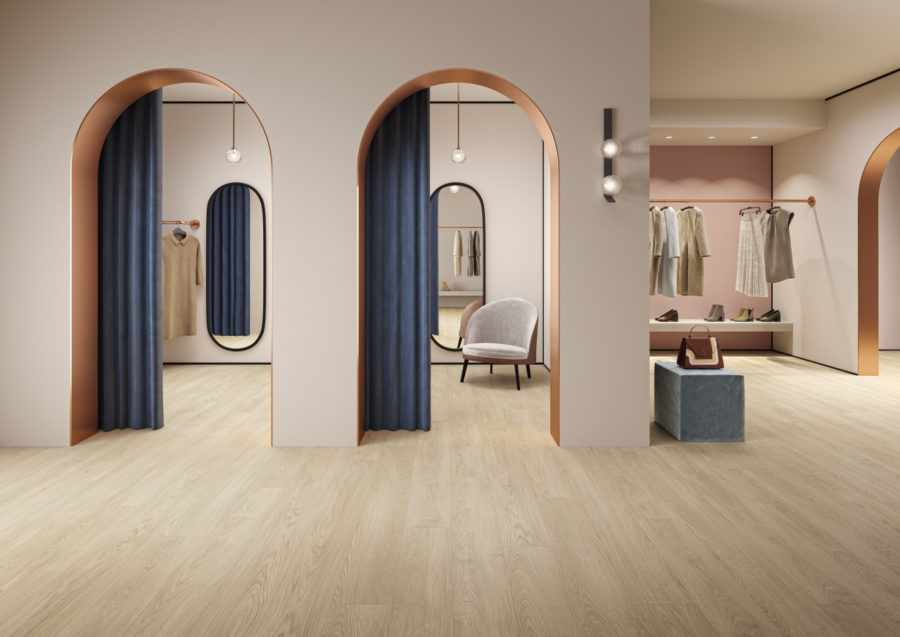 LayRed has it all in terms of quality and aesthetic. Additionally, unlike other flooring on the market, it is also known to be easy to work with and easy to lay. Its innovation is taking the flooring industry by storm and could help you achieve the customer satisfaction you are after, whether it be in a home or office setting.
If you're interested in LayRed flooring, visit  our sister`s company – ROC Agencies website!