Need to fix a leaking roof?  See how to use 'Roof Seal' Liquid Waterproofing Membrane
Roofs are arguably the most important part of a building when it comes to offering shelter. Their main function is to keep whatever is underneath it dry when it rains. With that being said, it is incredibly important that it is 100% waterproof and sealed tight. If your roof is leaking, you are better to address the issue right away and fix the roof leak in question before the problem escalates.
If you need some roof seal help, this blog is for you. Lucky for you there are 'Roof Seal' products available which can help you fix a leaking roof quickly and easily. The added benefit of using 'Roof Seal' products means that roof waterproofing materials in the 'Roof Seal' range come in grey finish, in comparison to traditional black materials used for roof torching and patching up roof leaks with roof felt.
Here's a step by step on how to fix a roof leak with minimal fuss!
1.Locate the leak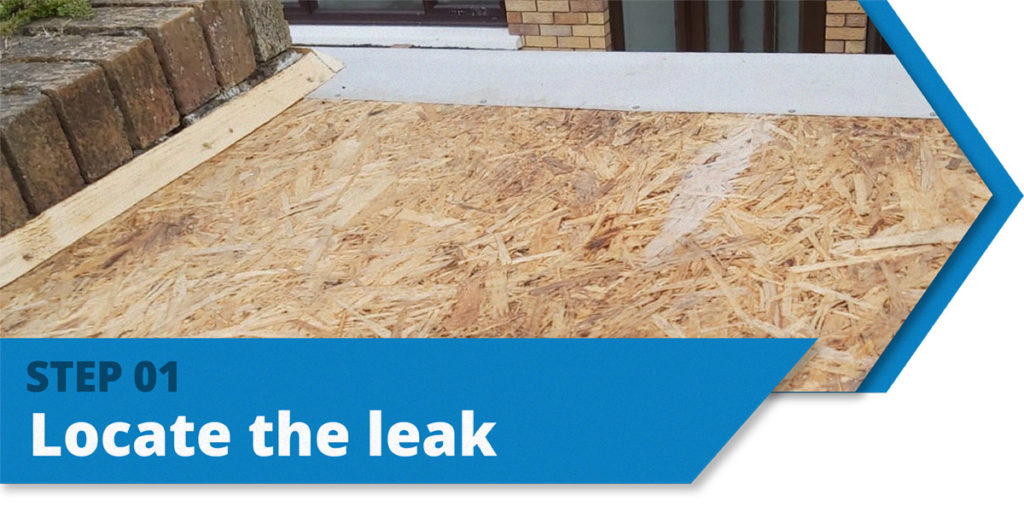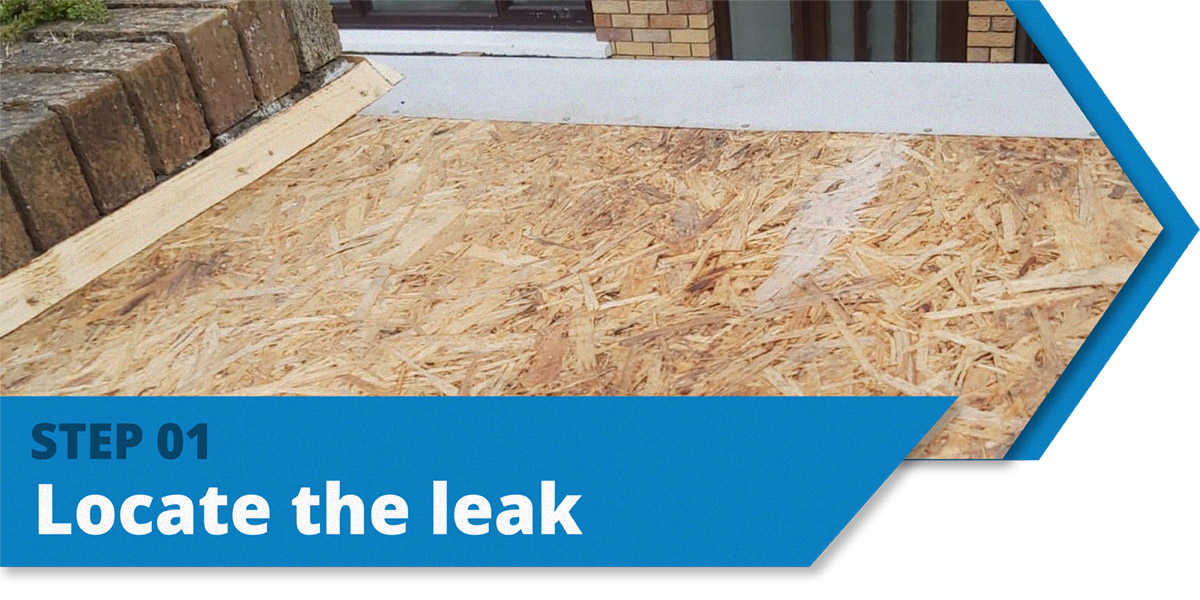 It is important that you try to locate the roof leak as quickly as possible. This is important as without locating the exact location of the leak on the roof itself, you could waste time trying to fix areas which aren't the source of where the water is getting through. It is also important to promptly locate the roof leak to ensure that no electrics are nearby that could cause a fire or electrocution.
2.Clean the area around the leaking roof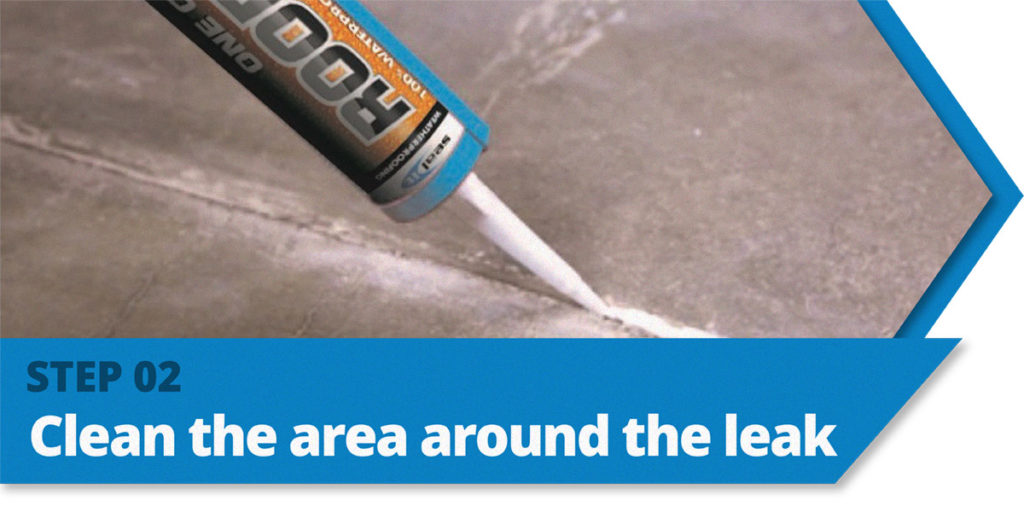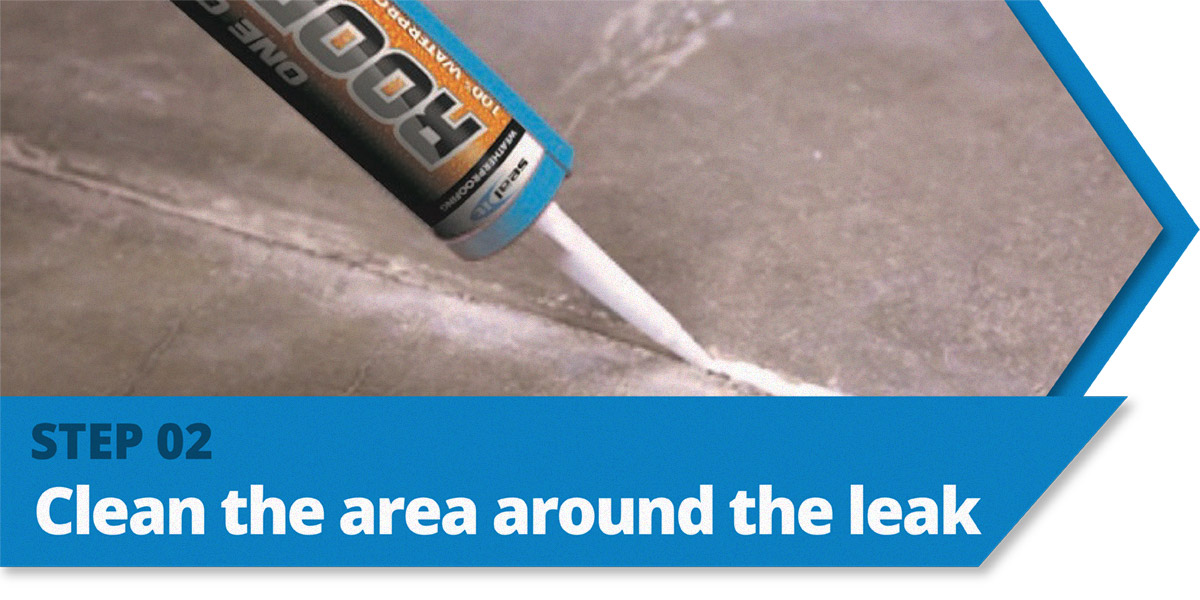 Once you have found the location of the roof leak make sure the area around it is clean before you begin fixing it. If there are leaves, moss, dirt or dust nearby, clear it off so you have a clean roof surface to work with. This will help to ensure the roof seal you create is of high quality and successful at waterproofing the roof.
3.Prime & prepare the area of the leaking roof repair

Once the roof is ready for repair, you can apply the 'Roof Seal' Liquid Membrane primer to enhance the bond strength of the 'Roof Seal' Liquid Membrane. This is particularly important if you're fixing a bitumen roof. If your roof is not made of bitumen, you can skip this step if you like, and simply take advantage of the primerless adhesion of the 'Roof Seal' Liquid Membrane!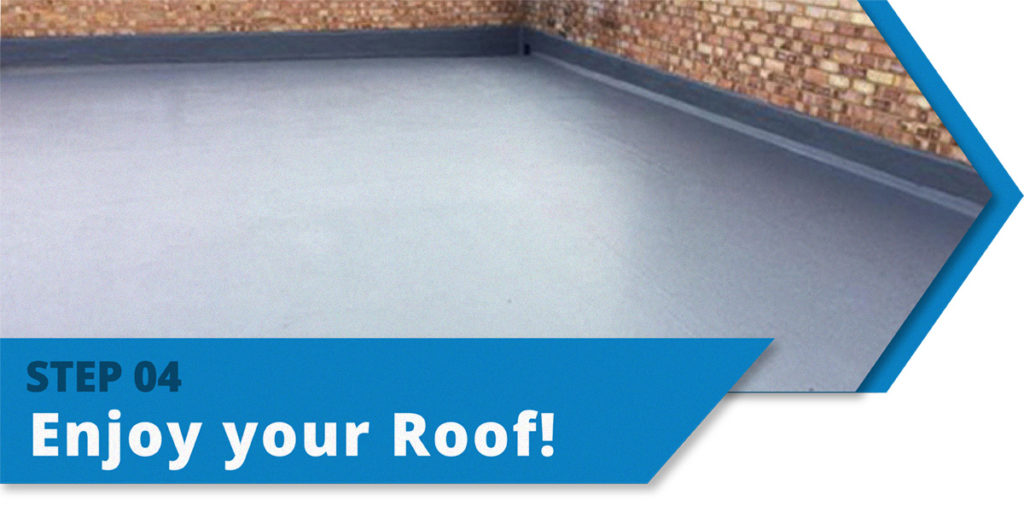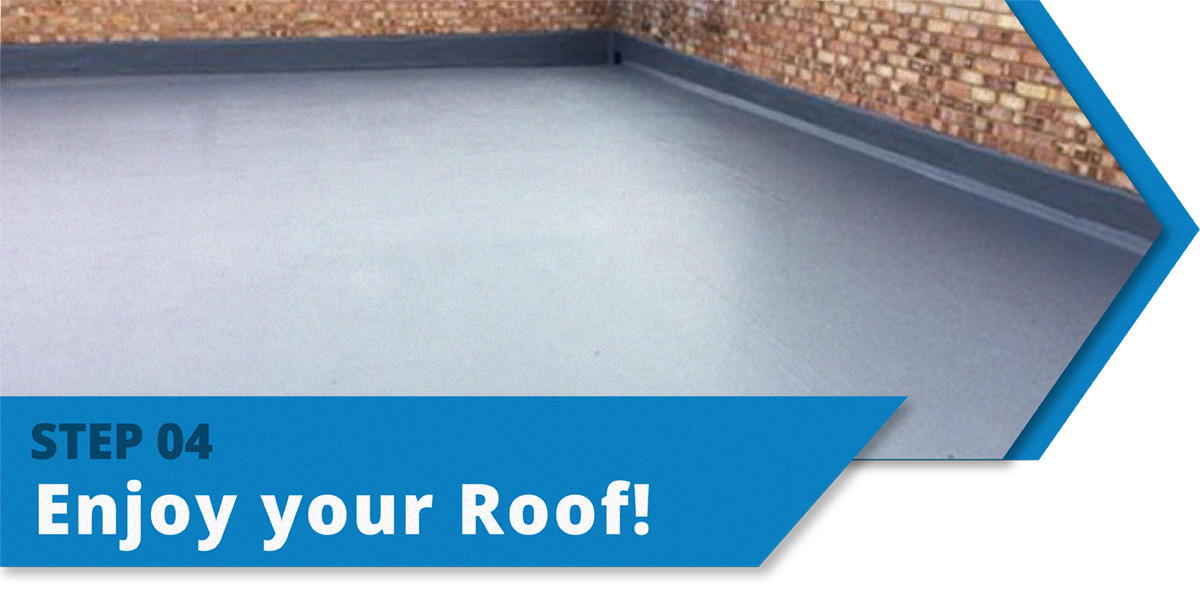 The top-selling 'Roof Seal' Liquid Membrane offers primerless adhesion on a wide variety of surfaces including: metal, wood, brick, stone, polyester, glass, lead, bitumen coatings*, tile, plastics, polycarbonate, concrete, all applied cold without heating or bonding. It is ideal for repairing flat roofs, pitch roofs s (less than 10°), flashing, guttering, roof lights and panels, chimney stacks, corrugated or plate roofing, zinc, steel, fibre-cement and façade panels creating an impermeable seal which repels water damage and provides resistance to degradation from natural weathering agents such as rain, snow and sunlight!
Roof Seal Liquid Membrane has superb thermal properties and outperforms black bitumen by 36% at just 0.8mm thickness, it is also 11.3% more efficient than solar reflective paint which helps reduce energy costs.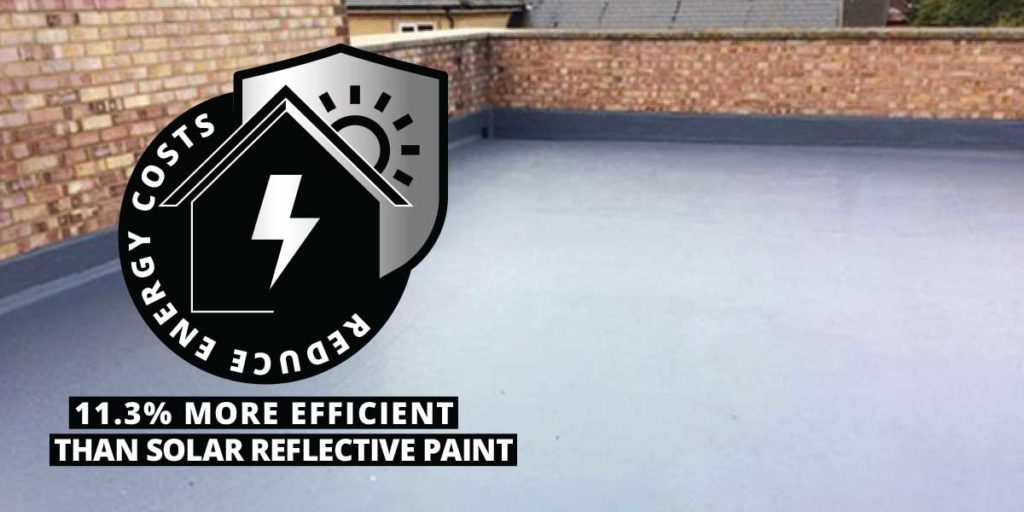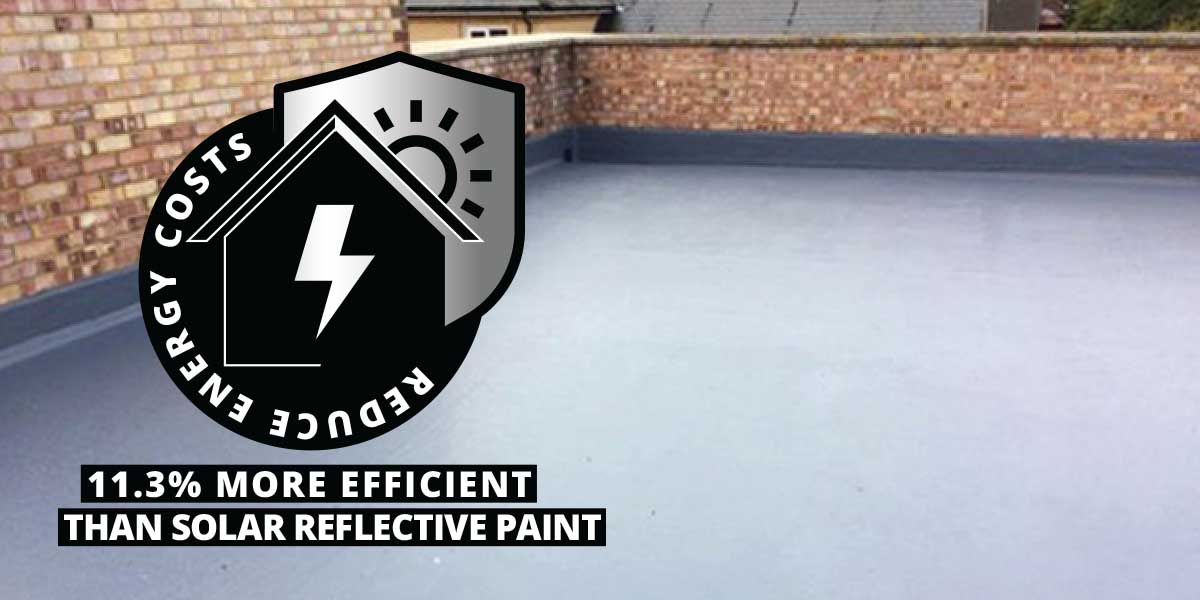 *On bitumen/asphalt or roofing felt surfaces Roof Seal Liquid Membrane must be used in conjunction with Roof Seal Primer (refer to relevant datasheet for full instructions).
'Roof Seal' Liquid Membrane is also suitable for zinc guttering, down pipes, ventilation ducts, etc.
With 'Roof Seal' Liquid Membrane all you have to do is paint, roll, brush or spray it on to the area of the roof leak and leave it to dry. Altogether, the 'Roof Seal' system delivers a high performance, watertight, permanently flexible and extremely durable barrier coating for all existing roof substrates which is guaranteed for 25 years.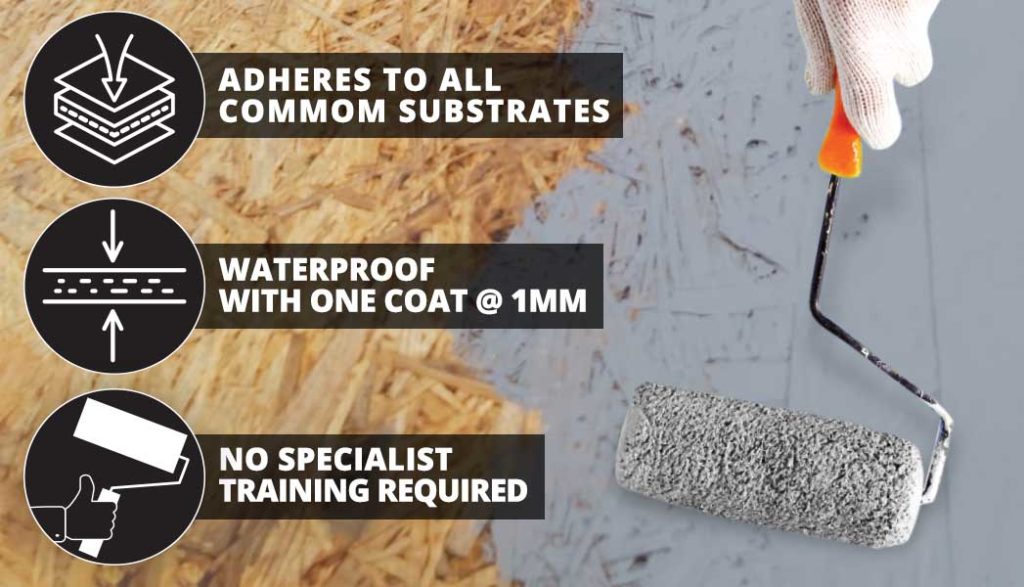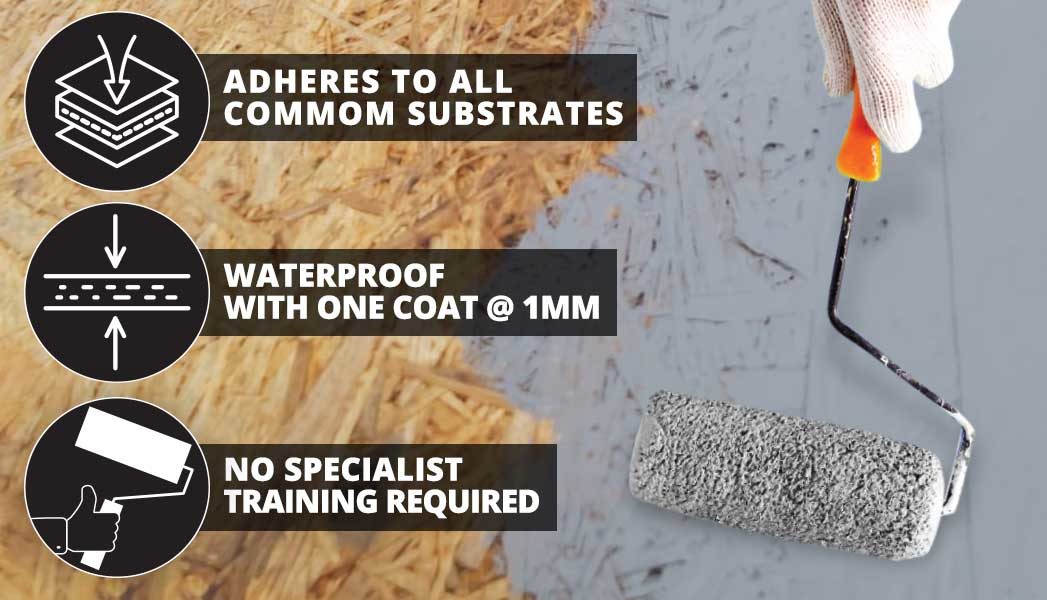 Drying Times – Capable of resisting heavy rain 3 hours after application
Tack free after approximately 2 hours after application (at 23°C and a relative humidity of 50%). It is capable of resisting heavy rain 3 hours after application. After application the surface should be subjected to as little traffic as possible. Area should not be fully trafficked for at least 72 hours to preserve integrity of coating. Never compromise on quality!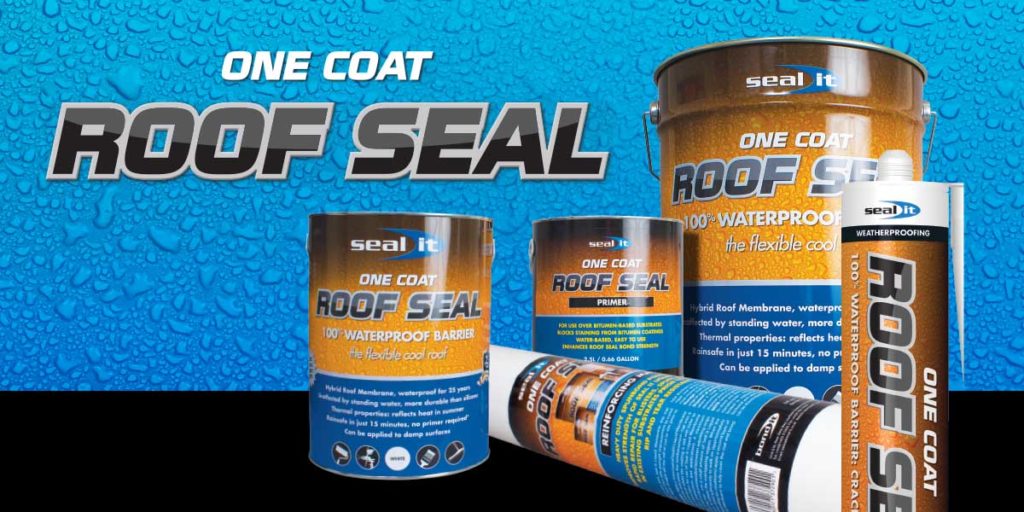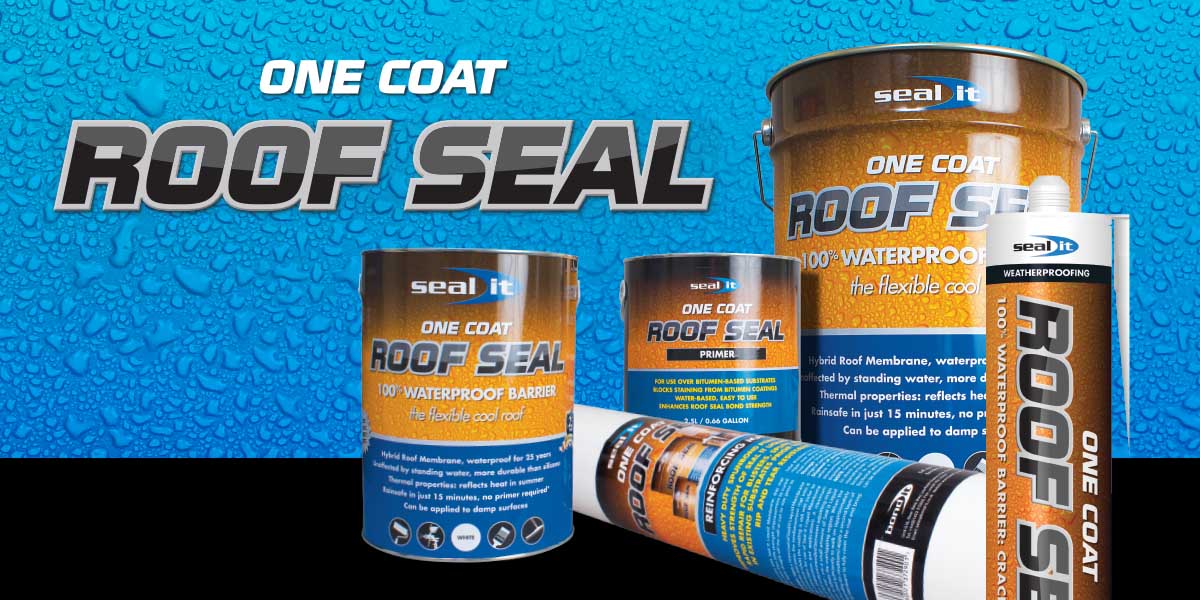 Find out more about Roof Seal's professional grade, one coat Liquid Membrane here.