5 Tips to Keep Your Garage Clutter Free – Rothley Storage Range
The garage or shed is a great place to store all your equipment, tools, and things for the garden. But what happens when your garage starts to get cluttered? It can be hard to find anything when everything is piled high with no order or organisation. Are you having trouble keeping up with the various bits & pieces in your garage or shed? Are you looking for a storage solution that helps you store effectively, safely, and neatly? If so, we've got some tips and tricks to help you declutter your garage and get organised with the Rothley Storage Range.
Step 1: Clean out and declutter your garage/shed.

Cleaning out your garage is the first step to organising your space. Start by getting rid of anything that will not be used in the future and any unwanted or broken items that take up valuable space. If unwanted or unused items are in good condition, consider donating them to your local charity shop or selling them online.
Step 2: Organise the space using Rothley Storage solutions.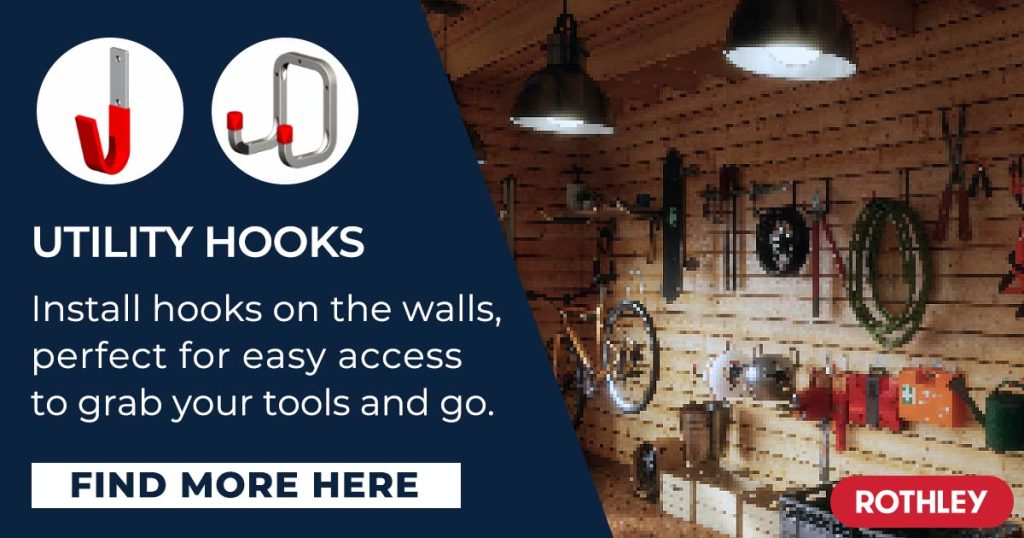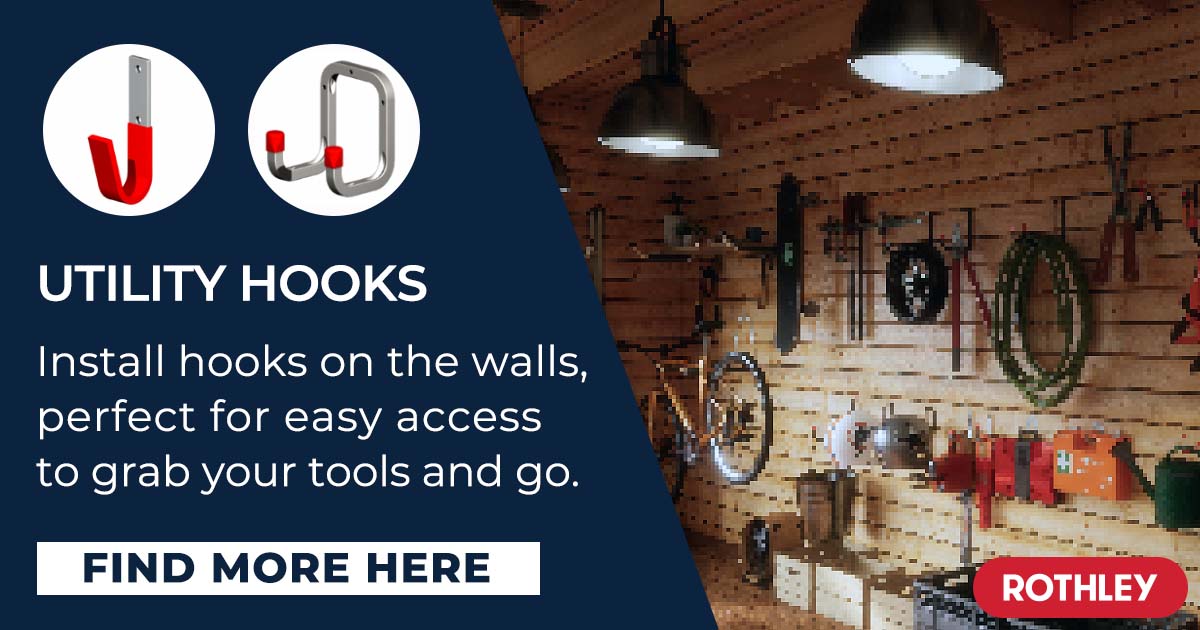 Now that you have identified what needs to be stored and where, it's time to get organised. Once you have decided how much space is available, it's time to prepare the walls with shelving or hooks! To keep your most used tools handy, install light or medium hooks from the Rothley storage range on the walls, perfect for easy access to grab your tools and go. Larger hooks can be used for items such as spades, forks, and brooms. These hooks can be screwed to shed timbers relatively quickly and easily and can be moved should your needs change. Another excellent use for Rothley storage hooks would be to store and hang garden hoses. The last thing we need is a headache from all the tangled cords and hoses taking up space on the floor.
Step 3: Take advantage of the back of the shed/garage door.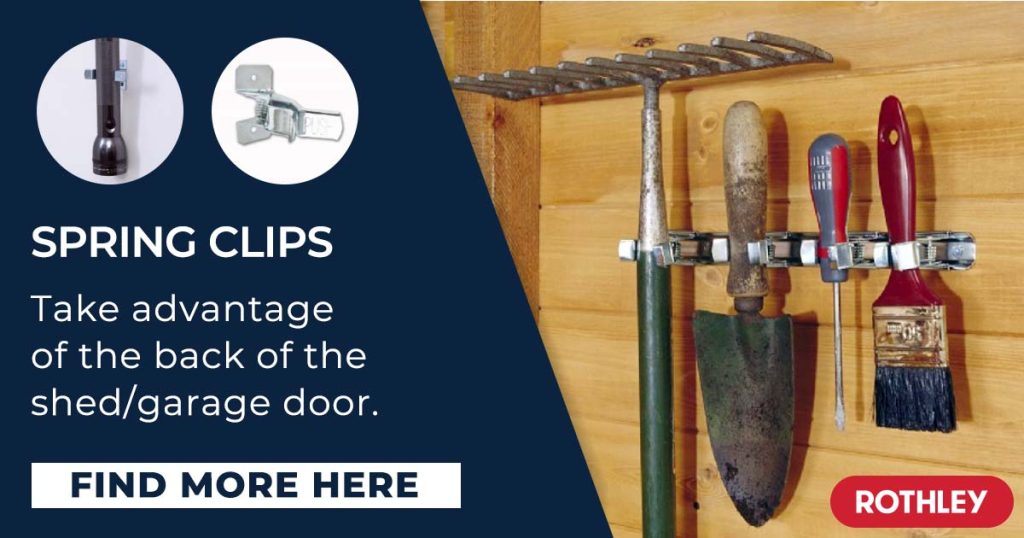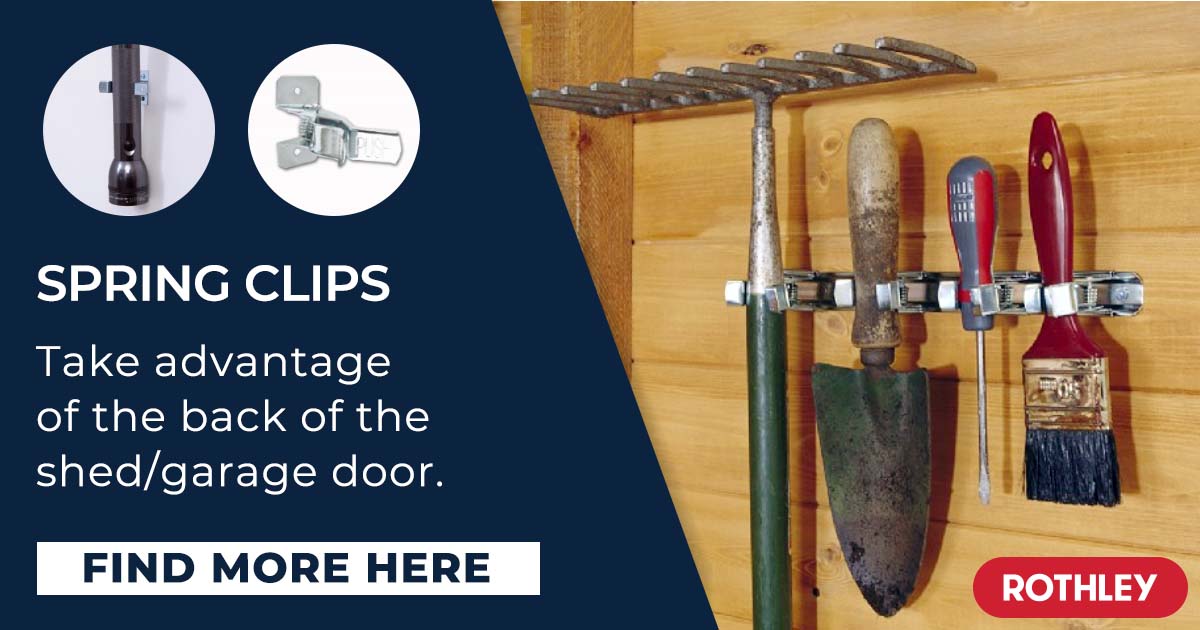 Don't forget to take advantage of the back of doors in your shed or garage when wall space has been utilised. This space is often overlooked and is another excellent way to keep clutter off the floor and out of the way. Hanging baskets, small storage cubes from hooks, or spring clips are ideal for the back of a door.
Step 4: Don't forget about the ceiling!
Still looking for more storage space, why not consider using the space on the ceiling? Several hooks from the Rothley storage range offer overhead ceiling storage for the likes of crates and ladders. You can also use these hooks for kids' toys and garden equipment. However, be aware of the construction of your shed or garage and the maximum weight the ceiling can safely support before hanging heavy items. Also make sure to keep the overhead items to a safe height to avoid hitting your head when trying to move around the garage or shed.
Step 5: Storage ideas for bikes and similar large items.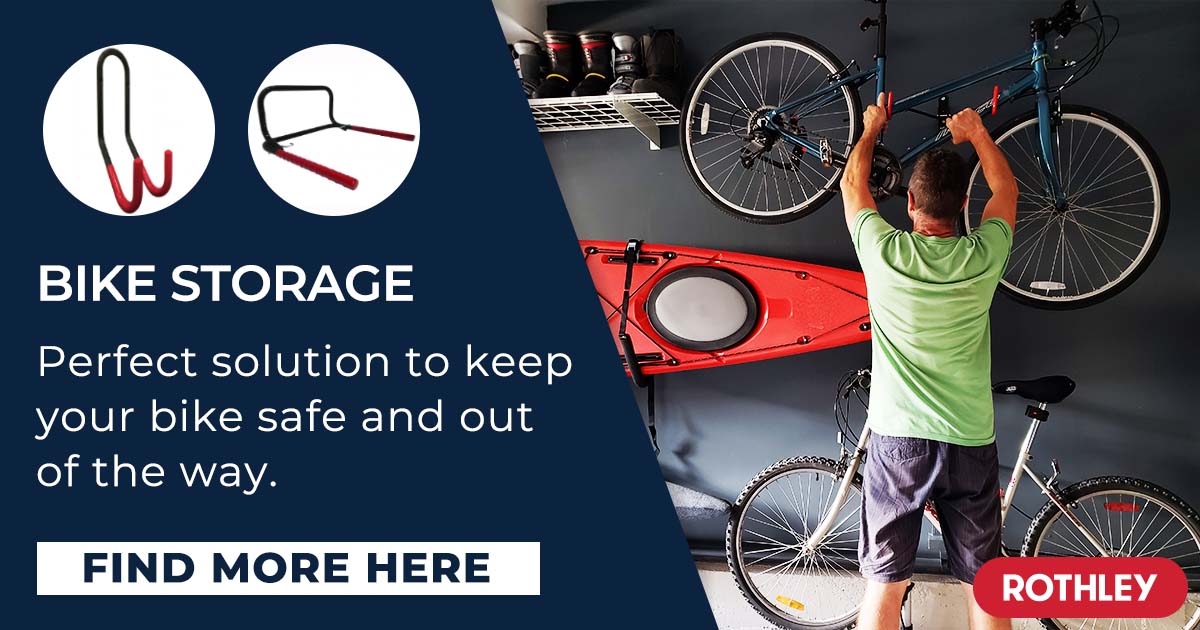 Everyone loves a bike ride in the summer and many people decided to take up cycling over the past couple of years but keeping bikes in your shed or garage can be a nightmare for taking up unnecessary space. Rothley storage range has the perfect solution to keep your bike safe and out of the way with a number of bike storage hooks. With a bike hanger system, you can store multiple bikes on the wall, saving you valuable floor space. The folding bike hook is a great option as it can be folded against the wall to save space when not in use. These larger bike hooks can also be utilised for other similar sized items such as golf trolleys or handheld garden machinery.
The key to a tidy and organised garage/shed is to utilise your floor space as best as possible and optimise all available wall and ceiling space. Shelves tend to become untidy quickly, but they are necessary to store items such as toolboxes, plant pots, paint tins etc. With its easy-to-install and excellent value, Rothley twin-slot shelving is ideal for DIY use for any homeowner. Organise your shelves according to what you use most often. Keep everyday tools easily accessible on the middle shelves. Put heavy, bulky items at floor level to avoid nasty accidents.
With the aid of these tips and the Rothley storage range, you can start to get your garage in order and make it look great! A well-organised space will save you time and energy otherwise wasted rooting for what you need or even trying to squeeze your lawnmower back in. Our clever and easy shed storage and organisation ideas will help you declutter and get the most out of your shed. Transform your space into a well-organised haven that is easy to keep tidy and free from clutter.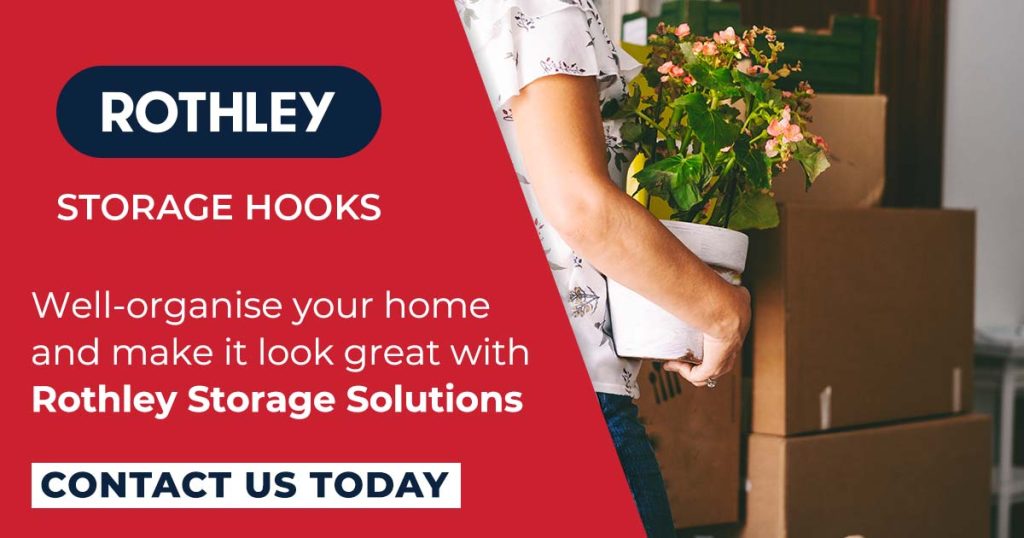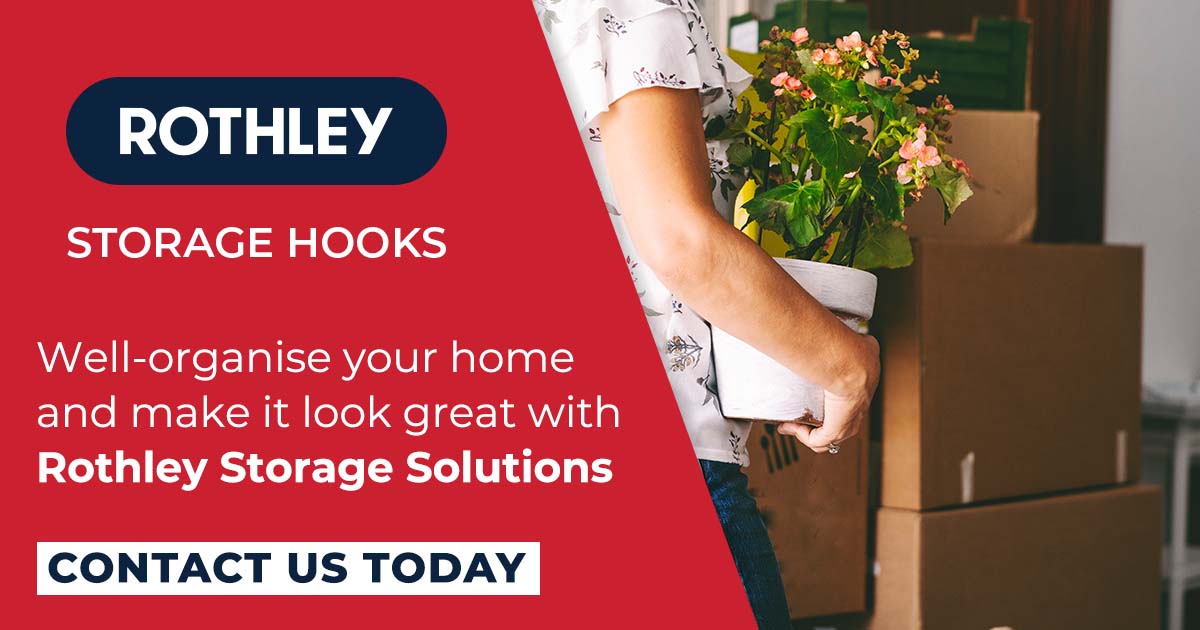 If you have any further questions in relation to the Rothley storage range, speak with one of our team at Laydex today!