Pluvitec Maxitec Anti-Root
Pluvitec Maxitec Anti-Root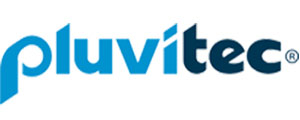 Description
Pre-fabricated membrane designed for use on structures where vegetation is foreseen (ex. roof gardens, buried works, etc.). The excellent and long lasting performance of MAXITEC ANTI-ROOT are given by the sum of the characteristics which provide a very high resistance to both root penetration as well as aggressive chemicals such as fertilizers.
What the experts have to say

Maxitec Anti-Root
Resistance
The anti-root additive is not in anyway washed out of the compound and resists the heat of the open flame torch during application.
Tensile strength L / T:
600/500 N / 5 cm
Elongation at break L / T:
35/35%
Tearing resistance L / T:
150/150 N
Static puncture resistance:
15 kg
Dynamic puncture resistance:
900 mm
Dimensional stability:
-0,3%
Full Information:
Check out the full datasheet available in the Downloads section!
Pluvitec Waterproofing Membranes and Green Roof Project