SPORTEC Purcolor
SPORTEC Purcolor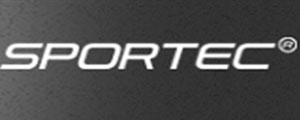 Description
SPORTEC® purcolor is the ideal flooring material for offices, retail outlets and other frequently used rooms. Thanks to its strong colours, it can be perfectly matched to the interior design, while offering effective impact and room noise reduction and improved walking comfort.
What the experts have to say

SPORTEC Purcolor
Installation
It is recommended for most applications to apply a coating material to the surface of the SPORTEC® purcolor floor covering. Benefits of a using a sealer include easier cleaning and a longer lasting time of the colours.
Material:
15% EPDM rubber granules (black) and 85% coloured EPDM rubber granules, PU-elastomer bonded
Colours:
Grey-black, mid grey-black, dark grey-black, blue-black or red-black
Tolerances:
Length and width ± 1.5%, thickness ± 0.3 mm
DIMENSIONS:
ROLL WIDTH / THICKNESS /ROLL LENGTH
1,250 mm / 4 mm / 30 m
1,250 mm / 6 mm / 20 m
1,250 mm / 8 mm / 15 m
Full Information:
Check out the full datasheet available in the Downloads section!