Tremco SF520 Flexible Wood Adhesive
Tremco SF520 Flexible Wood Adhesive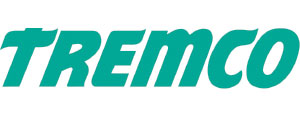 Description
A high strength, flexible, single component advanced polymer adhesive for surface bonding most wood flooring. For bonding most types of wood flooring including wood blocks, wood mosaic panels, engineered, laminated and solid wood plank/strip flooring. Use over most common substrates, sand/cement screeds, concrete, calcium-sulphate screeds, stone, metal, timber and epoxy membranes. Not suitable for wood flooring with bitumen based backings. Compatible with most underfloor heating systems.

Strong and flexible

Solvent free and moisture free

Permanently elastic bond

Compatible with most under floor heating systems
Composition:
SF520 Flexible Wood Adhesive is formulated from advanced polymer technology
Open Time/Workability (at +20°C):
Approximately 20 minutes
Service Temperature:
-20°C to +60°C
Coverage:
Using a B3 or a 3 mm x 6 mm 'V' or a notched trowel the coverage is approx. 0.8 - 1.1 kg/m²
Storage:
Store in dry conditions between +5°C and +25°C
Shelf Life:
12 months from manufacturing date, when stored as recommended in original unopened containers
Full Information:
Check out the full datasheet available in the Downloads section!