Bond It Super-Grip
Bond It Super-Grip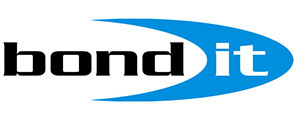 Description
An off-white, water-borne ready mixed adhesive paste, for use as an all-round, interior grade, ceramic wall tile adhesive. Has high spread-ability rate.
Conforms to: EN12004 Type D1T.
What the experts have to say

Super-Grip
Application
Suitable for use in kitchens, bathrooms, etc, provided it is used with a waterproof grout. It embodies unique 'non-slip' properties but allows for adjustment while fixing; in most cases this eliminates the use of battens. Note: It is unsuitable for swimming pools or where prolonged wet conditions exist.