Bond It Rapid-Set
Bond It Rapid-Set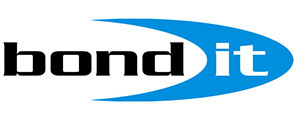 Description
A fast-setting, thick or thin-bed adhesive for bonding ceramic tiles and mosaics to walls and floors. Because of these fast acting properties, tiles and mosaics can be grouted and suitable for use in approximately 2-3 hours after fixing (at normal room temperature). Interior use, particularly in locations which are subject to occasional wetting, e.g. domestic showers, saunas and bathrooms.
Conforms to: EN12004 Type C1F.
What the experts have to say
Rapid-Set
Application
Ideal for bonding to concrete, cement/sand screeds, building blocks, brickwork and primed wooden surfaces. See technical data sheet for details. Note: This product is not suitable for swimming pools or areas subject to constant water immersion.
Flammability:
Non flammable
Maximum Bed Thickness:
6 mm
Coverage:
20 kg bag 6-7 m² @ 3 mm bed thickness
Open Time:
Approx. 15 minutes
Time to Traffic:
Approx. 2-3 hours
Full Information:
Check out the full datasheet available in the Downloads section!