Bond It Porcelain And Natural Stone Tile Adhesive
Bond It Porcelain And Natural Stone Tile Adhesive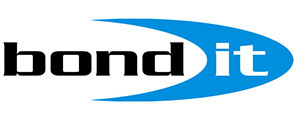 Description
A specially formulated, flexible, non-slip, fast setting, cement based tile adhesive. Suitable for beds of 3-12mm, interior and exterior grade, for wall and floor installations.
Conforms to: EN12004 Class C2FT.
Bed Thickness:
3 to 12 mm
Open Time:
Approx. 10 mins @ 20°C
Grout After:
2 to 3 hours
Light Foot Traffic:
2 to 3 hours
Coverage:
Approx. 5 m² / 20 kg sack @ 3 mm
Full Information:
Check out the full datasheet available in the Downloads section!