Bond It Multi-Mate Multi-Purpose Silicone
Bond It Multi-Mate Multi-Purpose Silicone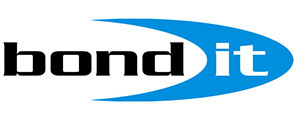 Description
A multi-purpose, high modulus, acetoxy (HMA) silicone rubber sealant which contains fungicide. Suitable for most sealing jobs around the home both inside and out. Permanently flexible and skins in minutes.
Conforms to EN15651-1, 3; F EXT-INT, S1.
Tooling Time:
5-10 minutes
Tack Free Time:
Less than 30 minutes
Cure Time:
3-6 mm per day
Application Temperature:
+5 to + 30°C
Service Temperature:
-40 to + 100°C
Movement Accommodation:
20%
Adhesion:
Good to glass, painted surfaces and most common building materials
Full Information:
Check out the full datasheet available in the Downloads section!