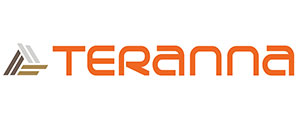 TERANNA composite decking is an environmentally friendly product thanks to its raw material composition of recycled wood and plastics and provides an attractive yet durable surface for a range of domestic and commercial applications.
What is the composite decking made of?

Our decking is manufactured from HDPE (high density polyethylene) and recycled wood fibre. Unlike other composite decking products, our technology will prevent mould and mildew from penetrating and degrading the boards.

How does the product fade over time?

There is a high quality UV stabilizer added to the product to make it fade resistant. Any colour fading that occurs is barely noticeable to the human eye.

How many colors are available?

Ever Deck in 3 colours and Ever Shield in 3 colours.

What lengths are available?

Deck boards are available in 3.6 meter lengths.

Can I get a matching railing system?

Yes, please take a look at the matching railing systems here or contact us for further information – sales@laydex.ie.

Can I install the composite decking myself?

Our composite decking is one of the easiest materials to install. Should be easy to install for both DIY enthusiasts and builders alike.

What spacing is required for my joists?

The joists are to be spaced no further than 16" (400mm) on centre for standard installations and 12" (300mm) on centre for commercial applications. All stairs should be built 12" on centre.

What is the lifespan of Teranna?

Expected lifespan in excess of 20 years under the condition of outdoor weather.

Is there any guarantee with the decking products?

Yes, there's a 15-year guarantee for Ever Shield decking boards and 10-year guarantee for Ever Deck decking boards.

How much more does composite cost compared with timber?

Composite decking is slightly more expensive than timber, but reduced maintenance costs add up to a greater value than timber – not to mention the value of all the time you get to spend enjoying your deck rather than working on it.

Can I recycle decking boards when I decide to replace them?

Of course. Teranna composite decking boards are 100% recyclable.