In any kind of building, damp is a problem you want to avoid. From the walls to the roof, whenever external moisture is able to make its way through it can lead to anything from unsightly patches and mould or mildew to poor insulation, electrical failure and serious structural damage.
What is roofing underlay?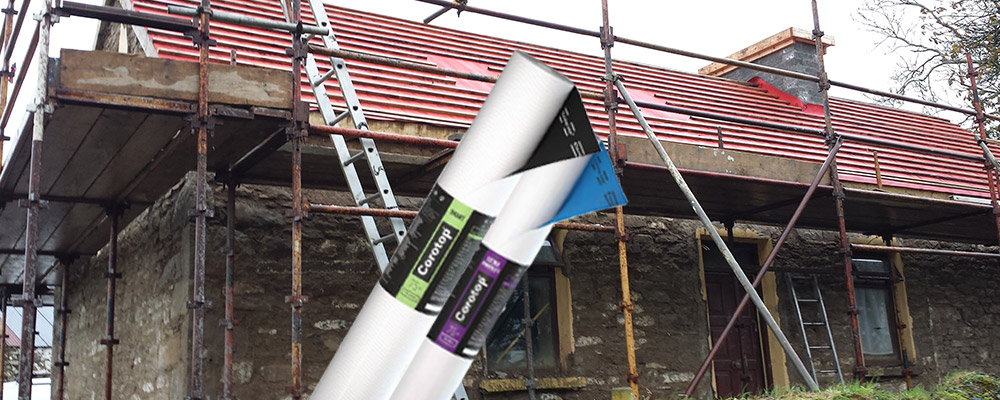 One of the key components in making a building weatherproof is a roofing underlay. This is a sheet of material laid during construction or renovation, which forms a membrane between a roof's supporting rafters or counter battens, and beneath the tile or slate battens.
It's an essential layer for a few reasons; reducing the impact of wind on the roofing tile or slate, helping to prevent water entry and damp as well as proper disposal of collected water, and also bolstering insulation by restricting escape of heat from a building that bit more.
But there are two main types of this felt underlay, breather and non-breather, and many varieties of products within these, so it's important to understand the differences to know which is the right one for your project.
What is a Breather Felt?
A breather or breathable felt is a membrane that is water resistant but vapour permeable. They are referred to as "low resistance underlays" and this may make them sound the weaker of the two types, but generally they are more expensive as they allow the structure to be ventilated by draining moisture to the outside, preventing the build-up of interstitial condensation. Breather membranes also restrict movement of air through the wall, which helps to improve a building's thermal efficiency.
The most common type of breather felt is vapour permeable (VP) but there is also vapour and air permeable, also known as air open. This type is newer to the market and more expensive as it allows for greater ventilation, but is not yet recognised by BS 5250, the British Standard code of practice for the control of condensation.
As well as having better ventilation properties than non-breather felts, breather felts have the advantage of being more lightweight, durable and easier to install. Warm roofs without sufficient ventilation will need a breather felt, whereas non-breather could be used for colder, pitched roof systems.
Non-breather felts are also generally used for roofs that require older, traditional ventilation methods. When buying roofing underlay, it's vital to consider the kind of structure in question, as every roof will have different factors to determine the type of membrane to install. These include location of the roof, its pitch, baton gauge and the type of exterior material on the top layer.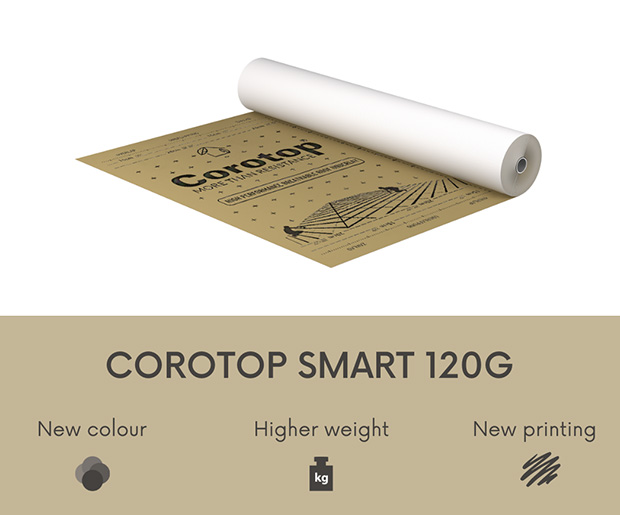 What to look for when choosing a Breather Membrane:
Check if the breather membrane is water tight. Breathable felt must be able to channel water into your gutters.
Is the Breather membrane tough enough? It is important that the breather membrane can withstand the installation and build process, as it will have to endure winter storms and hot summer days.
Review how strong the fabric is after it has been punctured by a nail or a sharp point. The better it performs in these tests, the more likely it is to last longer.
Test the UV/Temperature Stability, as vapour-permeable underlay will deteriorate with sustained exposure to the effects of UV light and temperature.
Reduce the likelihood of your slates or tiles blowing out of your roof by minimising the strength and speed of the wind passing through your roof. A heavier or stronger breather membrane is more likely to restrict wind better and is less likely to split.
To conclude, there are many reasons that support why breathable membranes have become the more popular choice for modern roofing constructions. For anyone looking to purchase breather membranes, it is important to check if it's suitable for the building you're working on, as it will increase the roof's lifespan and improve the quality of life of the residents living there.
Breathe-X is a fantastic, proven product from Laydex that's ideally matched for this purpose. Explore our range of breathable membranes here or contact us for expert advice and more information.