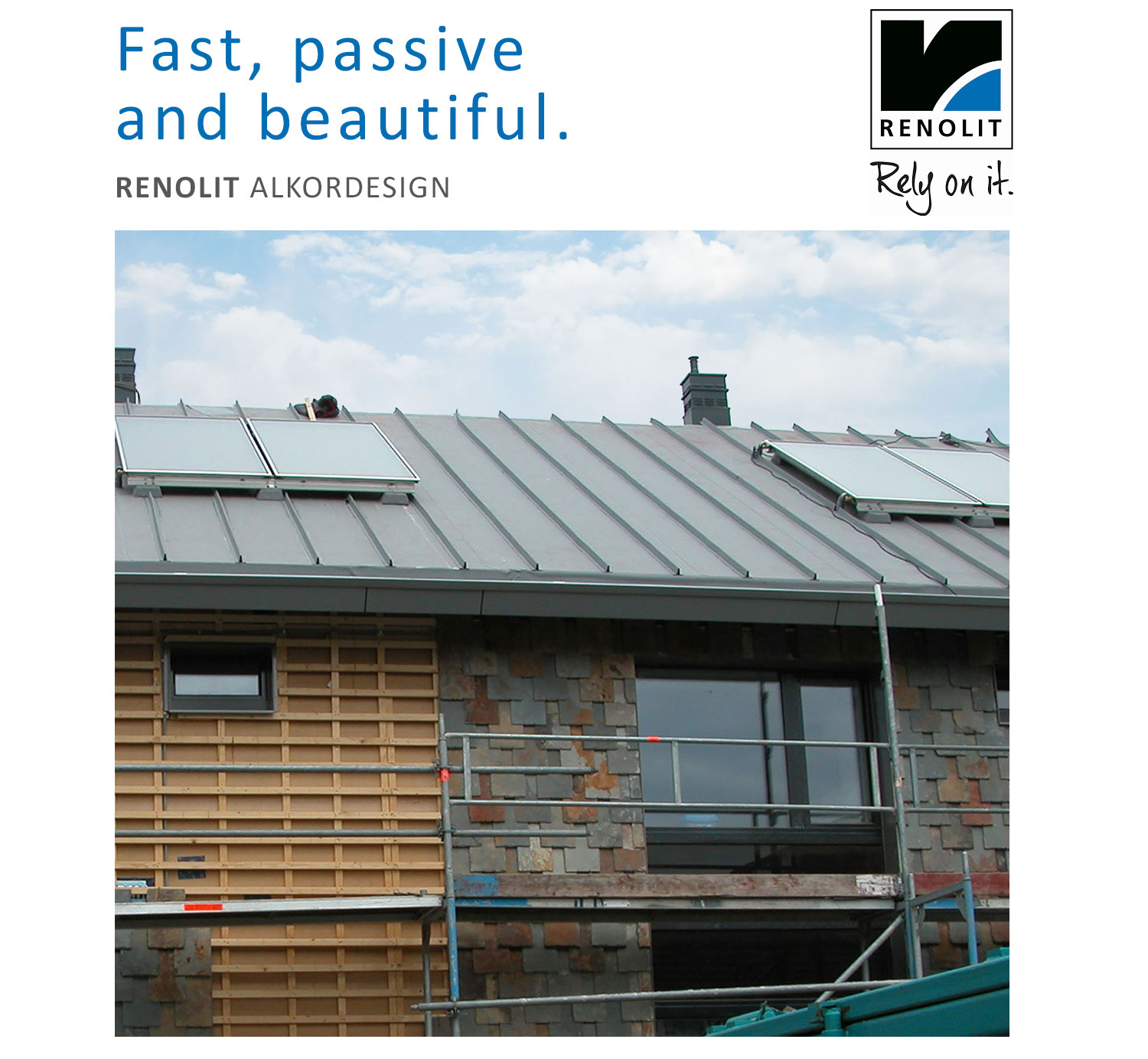 Family houses renovated…

CHALLENGE

134 single family houses needed to be renovated to liveable conditions. The main problem for the architect and building contractors was the fact these houses had to remain occupied during the works.

SOLUTION

For the roof two prefabricated timber roof elements covered with the RENOLIT ALKORDESIGN roofing system were installed to replace the existing roof structure. The roofing elements consisted of a layer of OSB, a layer of 350 mm cellulose fibre insulation, another OSB plate and a 2 mm thick RENOLIT ALKORPLAN roofing membrane. The prefabricated roof element has a U-Value of 0.11 W/m². On top of the prefab roof elements hot water panels were installed.
PRIVATE HOUSE

Roosendaal, Holland

PRODUCTS