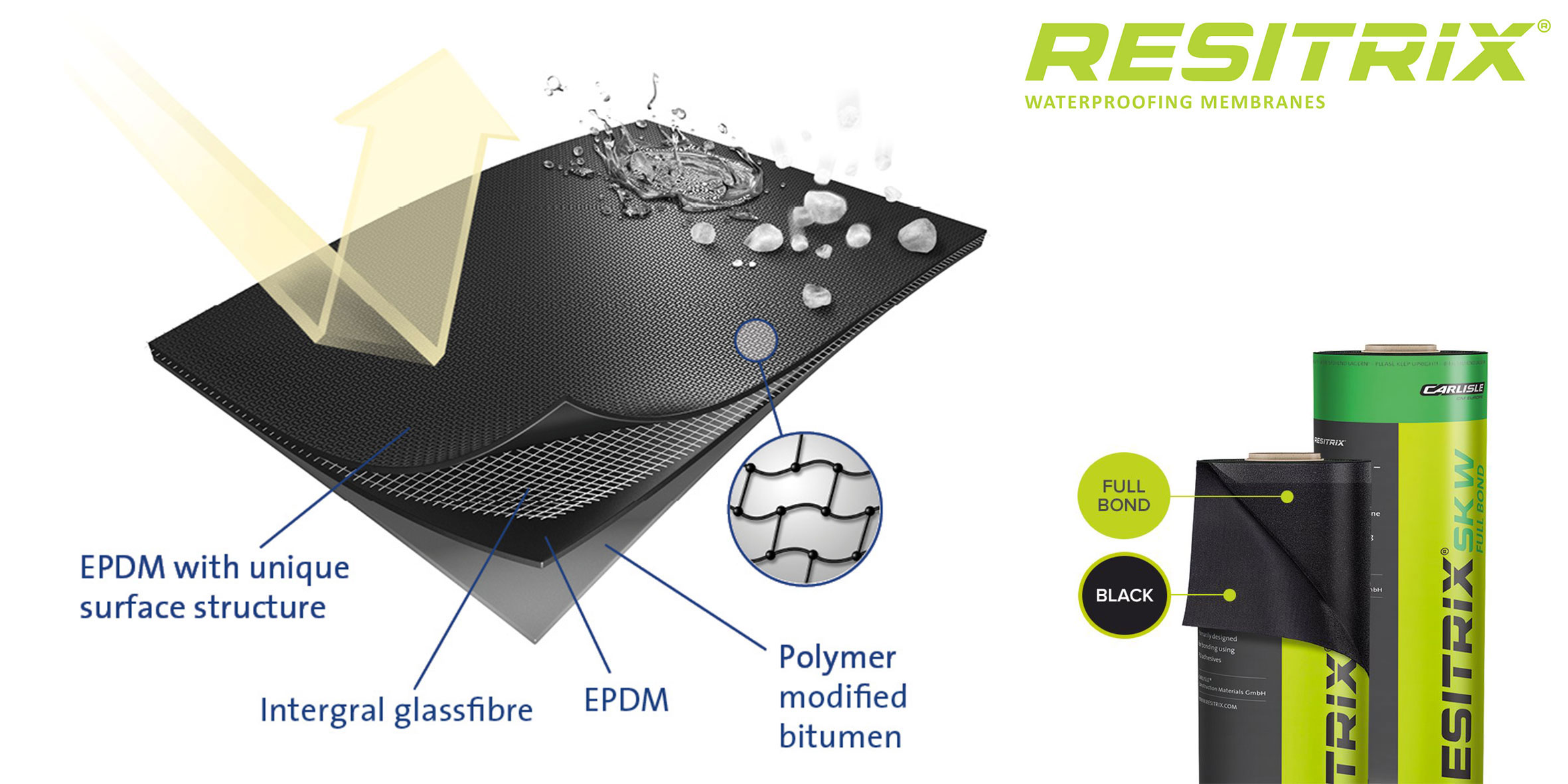 The flat roof is one of the most critical elements of a building. The careful selection of roofing materials, to take into account important criteria such as the function of the building, and the mechanical forces operating on it, as well as the detailed planning and execution of the installation, is therefore essential.
The function of the waterproofing membrane is to protect the complete structure against water ingress and therefore the integrity of the membrane is of vital importance. It must be emphasised that the effectiveness and durability of roofing membranes can only ever be as good as the materials from which they are made.
Thanks to RESITRIX's patented combination of synthetic rubber EPDM (ethylene-propylene- diene- monomer) and high quality polymer modified bitumen, RESITRIX® is not only superior in its material properties, it is also absolutely unique: RESITRIX® is the only waterproofing membrane which is easy to install yet remains sealed for a lifetime.