RESITRIX® ROOFING SYSTEMS & LAYDEX BUILDING SOLUTIONS
In association with "CARLISLE® Construction Materials Ltd"
are organising the Installation Training Day on Monday 26th June at the Laydex office in Dublin. Feel free to attend and see what RESITRIX® means: fast and easy installation of high performance roofing membranes that are sealed for a lifetime. Tested for a life expectancy in excess of 50 years.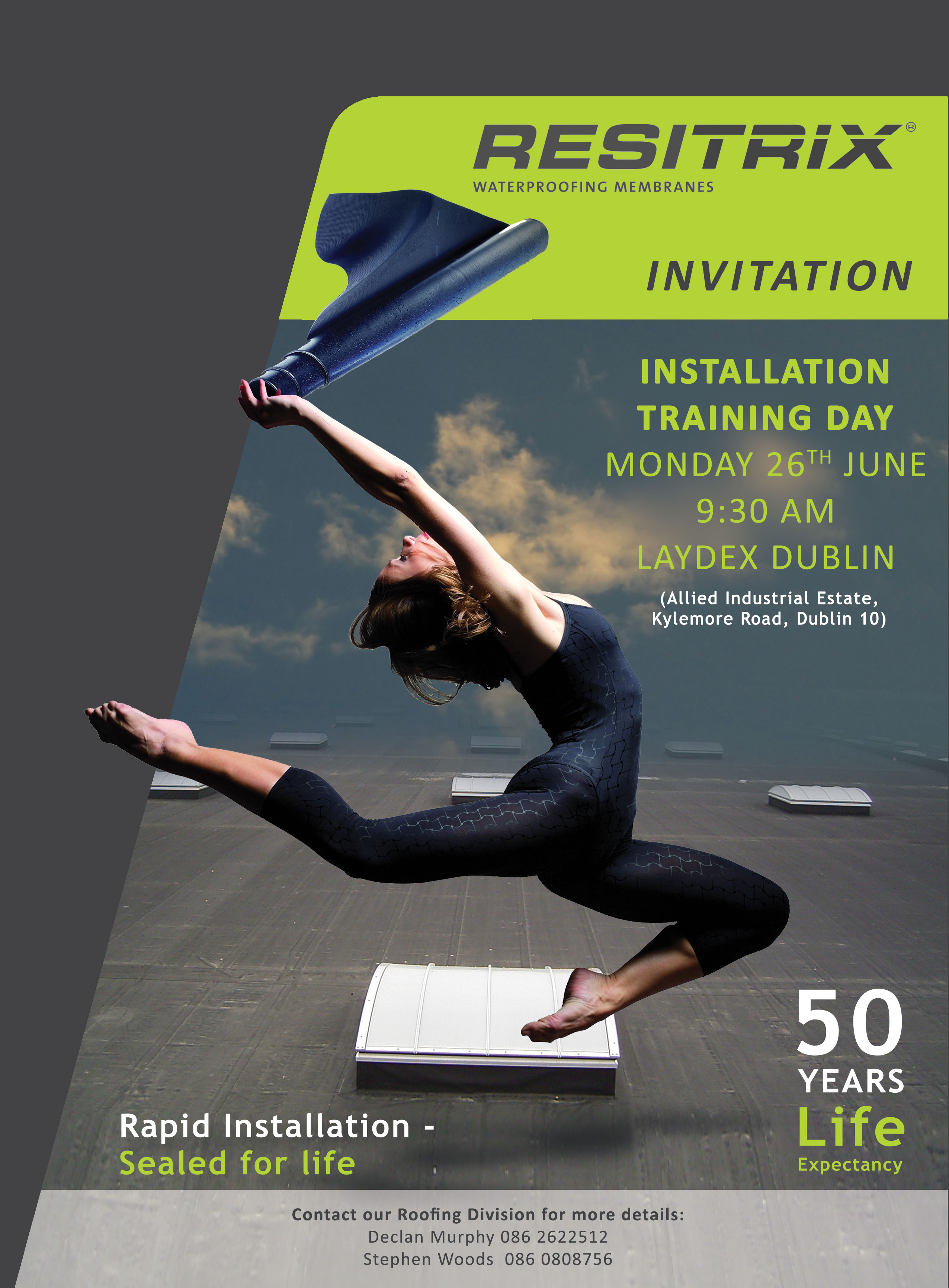 The presentation will cover all aspects of Resitrix® Roofing Membranes and the technology behind it including its manufacturing process, installation, and outlining its features and benefits.
We look forward to seeing you there on the day.
Should you have any queries, please contact our Roofing Division on 016426600.
Learn more about Resitrix® Waterproofing Membranes or check-out our Case Studies section where we post frequent updates of roofing projects in Ireland where Resitrix® has been successfully used.