Study Finds Using PermaBase® Cement Board As Substrate In Exterior Wall Systems Reduces Installation Time And Total Installed Cost Of Adhered Stone Veneer
Side-by-Side Study Conducted by Home Innovation Research Labs™ Compares New Adhered Masonry Veneer System to Traditional Metal Lath-and-Scratch Method
Source: PRNewswire 
CHARLOTTE, N.C., Jan. 8, 2019 /PRNewswire/ — A study conducted by the National Association of Home Builders (NAHB) independent subsidiary, Home Innovation Research Labs™, has found using PermaBase® Cement Board as a substrate in exterior wall systems with modified veneer mortar reduces installation time of adhered stone veneer by 35 percent and total installed cost by 6 percent.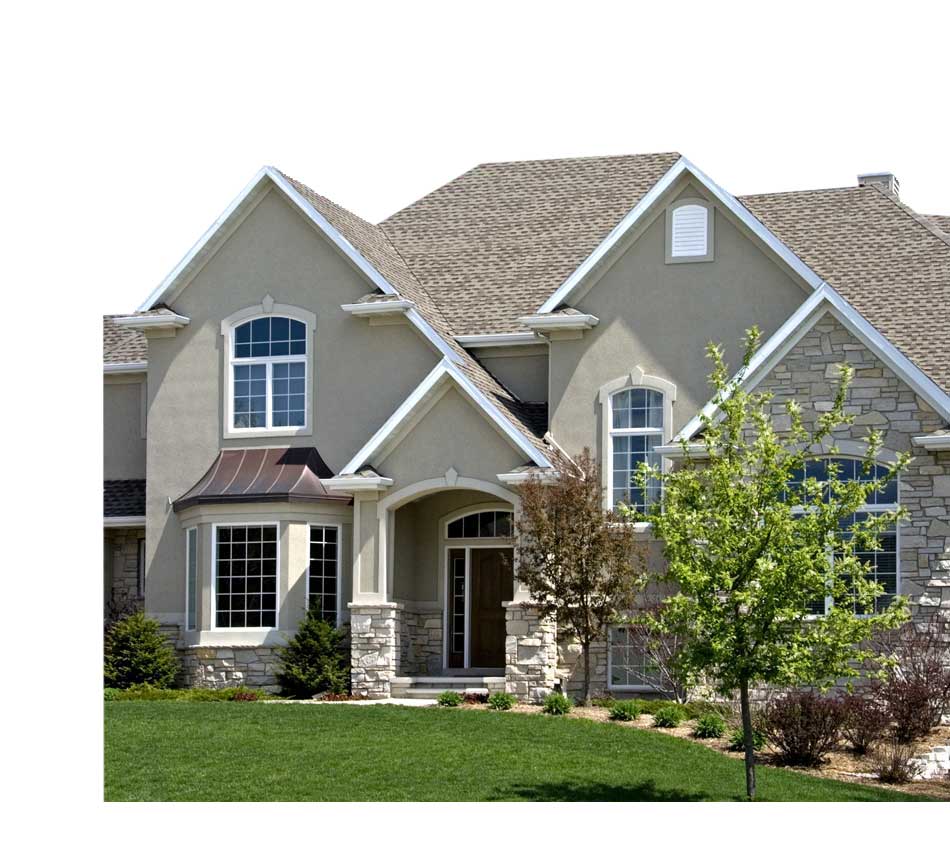 Conducted on behalf of National Gypsum and co-sponsors Laticrete and Eldorado Stone the study compared the installation of two adhered masonry veneer systems – National Gypsum's PermaBase® Cement Board with modified veneer mortar versus a traditional lath-and-cement mortar base. Stacked stone veneer was installed on each of two identical facades of Home Innovation's test house during the study.

Using PermaBase Cement Board for stucco or stone façade applications saves time and money according to a study conducted by Home Innovation Research Labs, an independent subsidiary of the National Association of Home Builders.
Benefits of using PermaBase® Cement Board
There are many benefits to using PermaBase® Cement Board in exterior wall systems:
Lower installed cost
Faster installation offsets material costs and expedites construction schedules
Lower labor cost
Requires less skilled workers and fewer labor hours per-square-foot
Better materials, improved system performance, cleaner jobsites
Factory-produced PermaBase® has consistent, reliable quality and is easy to use, mold resistant, has a reinforced edge and low water absorption
Pre-mixed modified adhesive mortars are specifically designed for more secure installation and sticking to stone and thin brick
Not prone to field fabrication failures associated with traditional methods
Compatible with multiple finishes and manufacturers
Manufactured and natural stone, thin brick, tile / thin tile and cement board stucco
Partnerships with adhered veneer, modified mortar and direct applied finish manufacturers
Code compliant and industry approved
Exterior PermaBase® approvals: UL® Evaluation Report – UL ER22158-01, for direct applied finishes and exterior adhered veneers; MVMA Installation Guide 5th Edition – full inclusion of cement board; ASTM C 1780 – approved substrate for manufactured stone
"Time is money – and using PermaBase® Cement Board as a substrate in exterior wall systems with modified mortar can reduce construction time, reduce total installed costs and increase system performance for exterior applications," said Tony Fuller, product manager for PermaBase® at National Gypsum. " Given the construction industry's shortage of skilled labor, evolving building envelope requirements and related construction costs, this is good news for architects, builders, general contractors and their clients."