The devil is in the details, they say, and one of the details that make a subtle but important difference is door handles. It's the details that give a house style and make it a home.
All of the little details that contribute to the feel of a home – light fixtures, windows, doors – need to meet two main criteria to succeed. They must make a positive contribution to the look and feel of a home, and they must be of excellent quality. Homeowners might be tempted to save money by choosing cheaper options that fit their aesthetic criteria, but they will regret that in a couple of years. Fittings made with inferior materials and craftsmanship might look great initially, but they can't stand up to normal wear and tear. They look shabby fairly soon with ordinary wear.
Fortessa door handles come in a wide range of styles to fit every look, and the quality is excellent. They will look great when first installed, and they will still look great in a decade or more. Fortessa offers a ten-year guarantee on mechanical parts. Their door handles are built to look good and function well for at least 100,000 revolutions. They undergo a specialist lacquer treatment to maintain their shine and withstand wear. Not only are Fortessa door handles resistant to corrosion and scratches, they are tested for quality and individually checked before dispatch. Builders can recommend them with confidence.
Details Matter for Home Fashion
Door handles are one of those small details that a big impact on the mood of a home. They can be sleek and minimalist for a very modern look. A curved door handle adds an elegant, graceful touch to a home. The width of a door handle might not seem important, but a slim handle gives a different look to a room than a chunky one does. A rounded handle contributes to a softer look, while one with sharper angles can look either business like or quirky, depending on the style.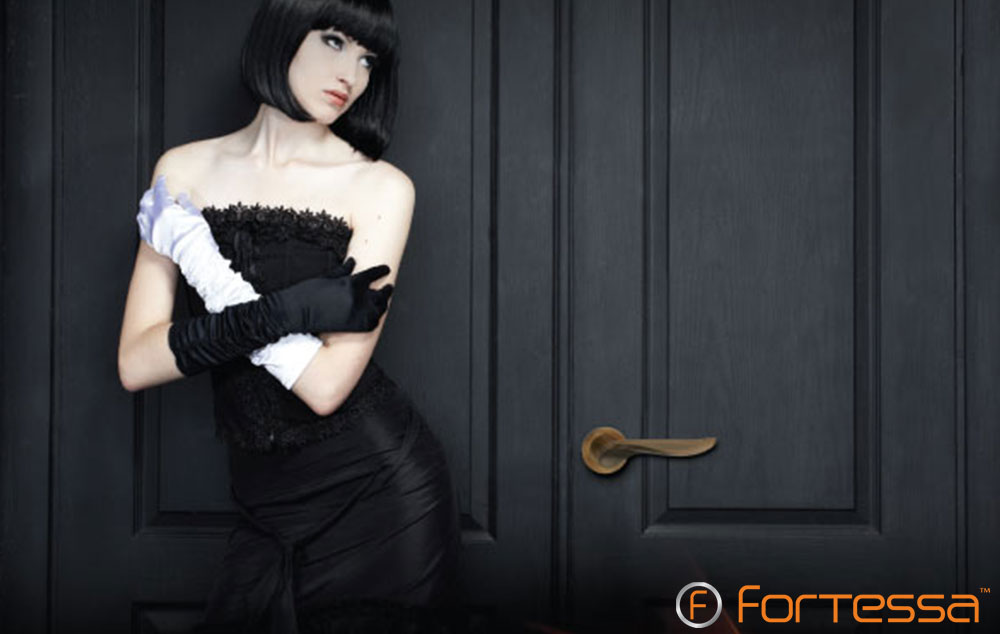 The feel of a door handle matters
People might not consciously realize it, but when they grip a Fortessa door handle, they can feel that it is a solid, high quality product. It won't be too light or wiggly. It won't stick. The movement will be smooth and easy, but not too loose. It's a subtle but significant statement of quality. When people open a door with a Fortessa handle, it gives them confidence that the whole house is of superior quality.
Find out more about our products here. Or contact us to find out more.