Everyone wants to add value to their home, and if they can also add some usable square footage that is even more appealing.  But homes in housing estates rarely have the space in the lot to add an extension, especially in newer estates.  The answer is to build up an AIRTIGHT ATTIC. 
An airtight attic can provide more than storage, although storage is valuable in itself.  With a quality attic stair, it can add a study, home office, play room or even a cosy home cinema.
Homeowners looking to expand their houses and create more indoor space are often under the impression that they have to give up some of their outdoor space.  The assumption is that they have to build out, trading garden for floor space.  But the reality is that most houses have unused and poorly used space in the attic that can be made useful with a sturdy loft ladder or attic stair.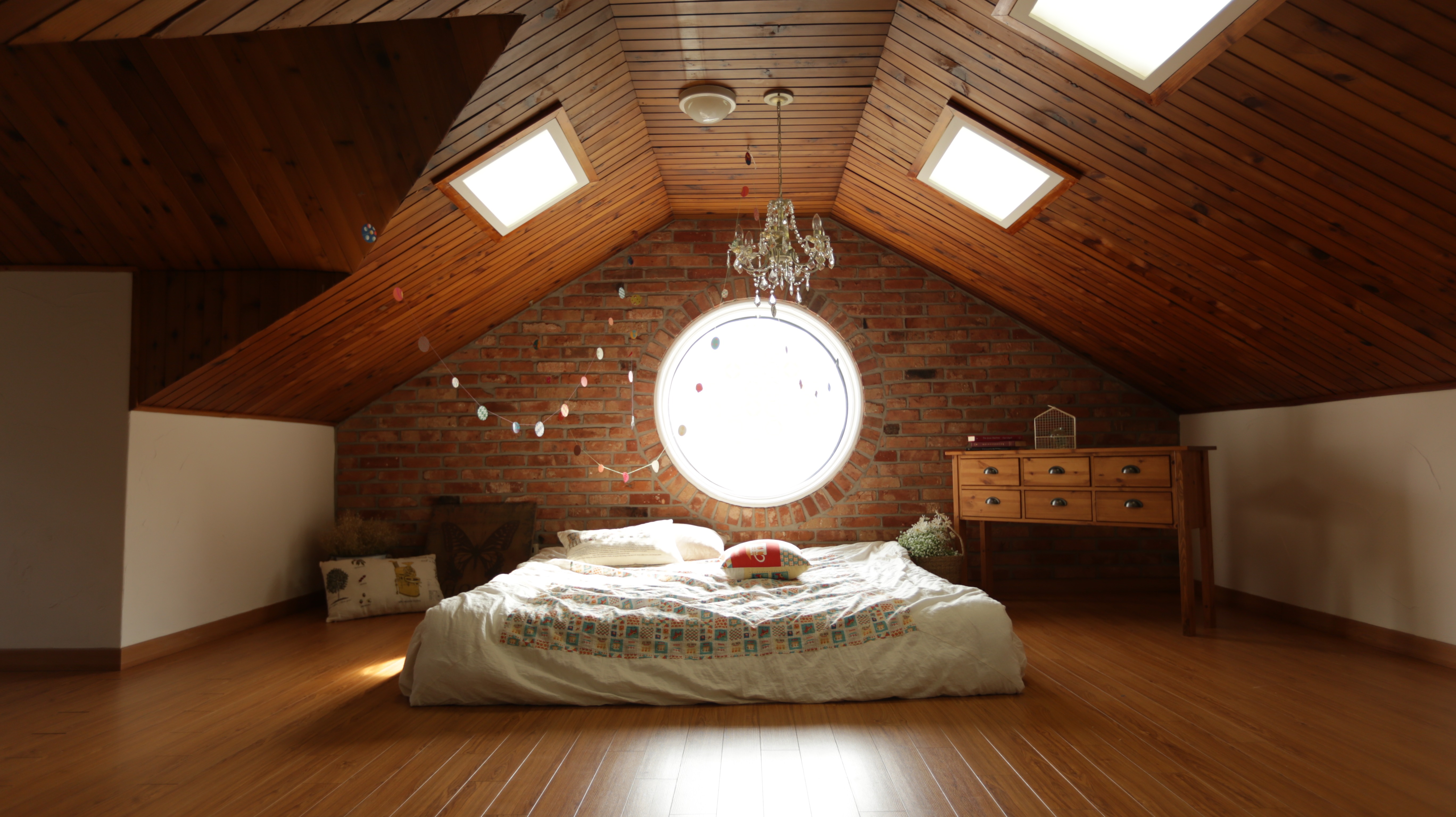 Creating Home Value in the Attic
Of course, attics need some ventilation. But that doesn't mean they should be draughty or cold, and they certainly cannot be damp. The key thing is to ensure the roofing materials and membranes are top quality and up to the job of controlling the temperature in the attic. Installing windows that can be opened safely will help keep the attic comfortable in summer, but they also need to be airtight attic windows so they don't let cold air during the rest of the year.
Access to the airtight attic is also critical. If there is just a basic ladder, people will not be comfortable going up there often to make use of the space. A sturdy, easy to use attic stair will invite them to make the converted attic space part of their lives. In a family, everyone wants a space of their own to get away. Parents want to retreat from the noise and toys. Teens want to hang out with some privacy. Little children need a space to play where they can be loud and messy. Many people work from home full or part time, and a dedicated office space is essential for them. Some attics are very long and narrow, and it is difficult to imagine using the space well… until you consider a large screen at one end and an assortment of bean bags scattered around for comfy viewing.
A properly airtight attic with a safe and sturdy loft ladder or attic stair can add both financial value and joyful quality of life to a family home.