Design Floors METROPOLITAN Dryback and Click
Design Floors METROPOLITAN Dryback and Click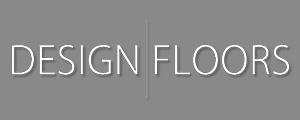 Description
The Perfection and Realism of Nature in Vinyl Floor that Looks Like Real Wood
Thanks to the unique "Emboss in Register" process, the Metropolitan collection recreates the perfection and realism of nature. You are able to see and feel the depth of the grooves that perfectly follow the lines and knots of the wood.
Metropolitan Design Floors can be installed by full adhesion or by means of a clicking system.
Metropolitan Click
Click flooring is specially designed for even quicker and easier installation. Each piece simply locks directly into place, giving the same stunning aesthetic qualities as a traditional installation, but faster and without the need for adhesive.
Click flooring ensures a solid installation through an enhanced vertical locking system, outperforming other products on the market.
Metropolitan Dryback
Dryback flooring has to be glued completely onto a solid and
smooth subfloor. A suitable PVC adhesive therefore has to be used.

Moisture Resistant

Soundproof

Hygienic

Superguard

No Marks and Spots

Minimal Residual Indentation
Total thickness: Dryback | Click:
EN ISO 24346 2,5 mm (100 mils) | EN ISO 24346 4,5 mm (180 mils)
Total weight g/m²: Dryback | Click:
EN ISO 23997 4.059 | EN ISO 23997 7.681
Squareness & straightness:
EN ISO 24342 ≤ 0,35 mm
Slip resistance:
EN 13893 DS
Dimensional stability:
EN ISO 23999 Norm: ≤ 0,25 % Average result measured: ≤ 0,05 %
Acoustic insulation:
EN 140-8 4 dB
Underfloor heating:
EN 12524 Suitable, max 27°C
Full Information:
Check out the full datasheet available in the Downloads section!