Incati Cobalt Lines – For Heavy Commercial Use
Incati Cobalt Lines – For Heavy Commercial Use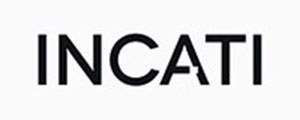 Description
Looking for stylish, yet strong heavy carpet tiles with flexible design options and high durability? Then you might want to take a look at our Cobalt Lines collection. These 50 cm x 50 cm carpet tiles feature a trendy asymmetrical stripe design, available in 8 contrasting colour combinations offering many exciting design options.

Flammability resistance: Bfl-S1 according to EN 13501-1

Available in 8 colours

High durability

Castor chair: Class A according to EN985
Manufacturing method:
Tufted
Dyeing method:
Solution dyed
Pile weight:
Approx. 550 gr/m²
Pile height:
Approx. 3,5 mm
Total Thickness:
Approx. 6,5 mm
Total weight:
Approx. 4300 gr/m²
Tuft density:
Approx. 164 000 /m²
Flammability classification:
Bfl-S1 according to EN13501-1
Impact Sound Insulation:
ΔL - 31,5 dB at 1000 Hz acc. ISO 10140-8
Full Information:
Check out the full datasheet available in the Downloads section!