Bond It Fill And Fix Expanding Foam Filler
Bond It Fill And Fix Expanding Foam Filler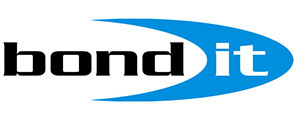 Description
Expanding foam that is based on a moisture curing polyurethane pre-polymer. Quick, economic and easy to apply. Improves draught and heat insulation, fills irregular gaps, fixes framework and deadens sound. Can be cut, sawn, plastered and sealed over once cured. Available in 500ml and 750ml aerosol cans or 750ml gun grade canister which can be used with a standard gun foam applicator.
Cell-structure:
Medium-fine
Tensile strength:
18 N/cm²
Elongation at tension:
30 %
Compressive strength at 10% stress:
1.5 N/cm²
Thermal conductivity approx.:
0.034 W/mK
Full Information:
Check out the full datasheet available in the Downloads section!