Bond It Fire Resistant Expanding PU Foam
Bond It Fire Resistant Expanding PU Foam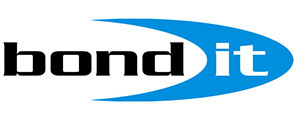 Description
A high performance, polyurethane expanding foam, fire rated and tested to BSEN 1366-4 and BS476 Part 20 (the most stringent test for fire rated products). Seals irregular gaps and expands over 40 times its can volume. This foam can be used at temperatures from +5°C to +25°C. The cured foam is semi-rigid and predominantly close-celled. It is resistant to temperatures ranging from -40°C to +100°C and to ageing, but not to UV-rays. Noise and heat insulation values are excellent. Available in gun grade or straw aerosol version.
Yield, free expansion:
Bulk density approx 20-25kg/m³
Cell-structure:
Predominantly closed cell, medium-fine
Tensile strength:
10 N/cm²
Compressive strength at 10% stress:
3 N/cm²
Water absorption:
0.3 Vol.-%
Thermal conductivity approx.:
0.03 W/mK
Full Information:
Check out the full datasheet available in the Downloads section!