Surface preparation
The surface must be free from dirt, moisture, ice, grease and other materials which could reduce the adhesion. Tyvek® FlexWrap is to be installed when dry and at temperatures above 0 °C. A primer may be used for application temperatures below 0 °C and non-ideal surface conditions.
Installation
• Properly position Tyvek® FlexWrap around the surface to seal
• Minimise wrinkles and bubbles by smoothing the surface and by repositioning as necessary
• Apply pressure by hand along the entire surface to achieve a good bond to the substrate. (After pressure has been applied repositioning may be difficult)
• After completion of the installation Tyvek® FlexWrap has to be covered within 4 months with the appropriate building materials.
Installation video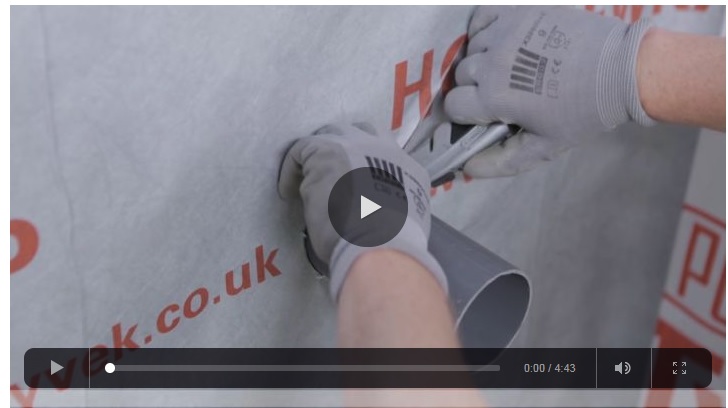 TYVEK® FLEXWRAP™ EZ    |    TYVEK® FLEXWRAP™ NF