Tyvek® FlexWrap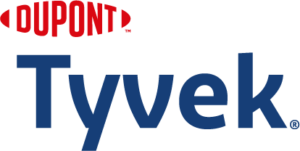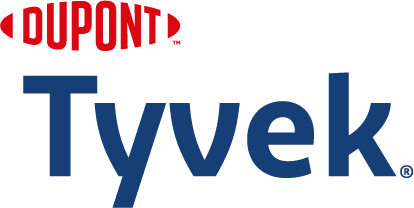 Tyvek® FlexWrap flashing tape works seamlessly with Tyvek® and AirGuard® products to help you create continuous airtight and watertight seals.

For all those tricky jobs, Tyvek® FlexWrap tape will keep leaks and gaps at bay. Ideal for both internal and external use, this "magic" tape makes light work of sealing windows, chimney breasts, pipe penetrations and other custom shapes, ensuring air-tight and water-tight protection when you need it most.

Short on time? Not a problem. The Tyvek® FlexWrap tapes get the job done 50% faster than standard tapes and seals, and require no additional fixings. The durable Tyvek® top sheet will adapt itself to structural movements. Tyvek® FlexWrap is compatible with a huge choice of building materials and will adapt to common and uncommon shapes from windows to chimney breasts, creating a water-tight and air-tight seal that will withstand the elements.

 

Superior protection /air and watertight seals
Easy installation
Superior durability
Excellent adhesion performance

Helps seal the building envelope
Creates more airtight seals compared to standard tapes used on irregular shapes/penetrations

Packaged in ready-to-use rolls
No requirement for additional fixings
Approx. 50% quicker to fit compared to standard tapes and seals

Extendable tape constructed with a durable Tyvek® top-sheet, a premium  butyl adhesive layer, and a specially designed split release liner
Allows for structural movements
UV resistan

Ensures continuity, compatibility and integrity with all Tyvek® breather membranes, AirGuard® AVCLs and other membranes at penetrations
100% butyl adhesive performs over a wide temperature

| | | | | | |
| --- | --- | --- | --- | --- | --- |
|      | KEY PROPERTIES |   | TYVEK® FLEXWRAP NF |   | TYVEK® FLEXWRAP EZ |
| | Coverage | | 3,4 m² | | 0,6m² |
| | Colour | | white (black adhesive) | | white (black adhesive) |
| | Rolls per box | | 1 | | 3 |
| | Elongation | | ca. 160 % (2,6 x of the original lenght) | | ca.160 %  (2,6 x of the original lenght) |
| | Installation temperature | | > 0 °C | | > 0 °C |
| | UV resistance | | 4 months | | 4 months |

| | | | | | | |
| --- | --- | --- | --- | --- | --- | --- |
| Tyvek® FlexWrap Installation | | Tyvek® FlexWrap NF: Pipe Ceiling Inside | | Tyvek® FlexWrap: Sealing Pipe on Roof Outside | | Tyvek® FlexWrap Tape: Sealing Penetrations on Walls Outside |
| | | | | | | |
| Tyvek® FlexWrap NF: Sealing Membranes on Outside Walls | | Tyvek® FlexWrap NF: Sealing Wall Frames Inside | | Tyvek® FlexWrap NF: Sealing Around Windows Outside – Large Band | | Tyvek® FlexWrap NF: Sealing Around Windows Outside – Thin Band |
| | | | | | | |

Questions? Please contact us
Call us now
or
Request A Call Back
or
Contact your
local laydex rep

Or submit our contact form