Tarkett Aquarelle Wall Borders
Tarkett Aquarelle Wall Borders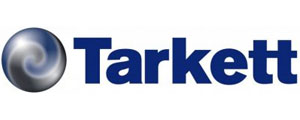 Description
Aquarelle Wall Borders is a unique concept: floors, walls, borders and accessories available. It is compatible with Granit and/or Aquarelle Floor.
What the experts have to say

Major
innovation
Phthalate free plasticisers selected by Tarkett can be used for food contact containers and toys intended to be placed in the mouth by children. (* except recycled content).

Fresh colours and modern designs

Hygienic and easy to maintain

Waterproof installation

Ideal for wet domestic applications
Reaction to fire:
Cs2-d0 on gypsum plasterboard
Reaction to fire:
Cs2-d0 on concrete
Bacteria resistance:
Sanitized - High fungi effect
Seam strength - N/50 mn:
≥ 150
CERTIFICATION AND CLASSIFICATION:
Acoustical absorption - Alpha S:
0.05
Full Information:
Check out the full datasheet available in the Downloads section!