Tarkett iD Essential Click
Tarkett iD Essential Click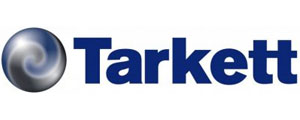 Description
iD Essential Click is the ideal solution for domestic environments. It requires no or little subfloor preparation and can even be installed on some existing flooring.
Its click system allows a floating installation, avoiding the use of glue, making the installation 20% quicker than with glue-down products*. Future renovations are also easier and cheaper as the product can be removed with no damage to the subfloor.
*estimation
SUSTAINABLE DESIGN
Eco-effective products that minimise our impact on the environment, contribute to people's well-being and can be reused at end-of-life in other products.
Contributes to improved indoor air quality with total VOC emissions at least 10 times lower than Europe's strictest standards.
Uses a phthalate-free technology, based on alternative plasticizers that can be used for sensitive applications such as the production of toys, food packaging and medical devices

Click installation: doesn't damage the subfloor

10 years warranty

Top Clean treatment for easy cleaning

100% phthalate free
Light fastness - Level:
>6
Electrical behaviour - body voltage - kV:
<2
Thermal conductivity - Ru = m2 K/W:
0,03
TECHNICAL CHARACTERISTICS :
Wear layer thickness:
0.3 mm
Dimensional stability - %:
< 0,10
Abrasion group - thickness loss - mm:
< 2,00
Residual indentation - mm:
<0,08
Full Information:
Check out the full datasheet available in the Downloads section!