RSL
Resin Surfaces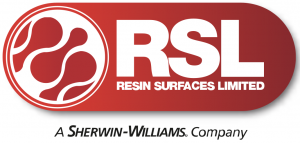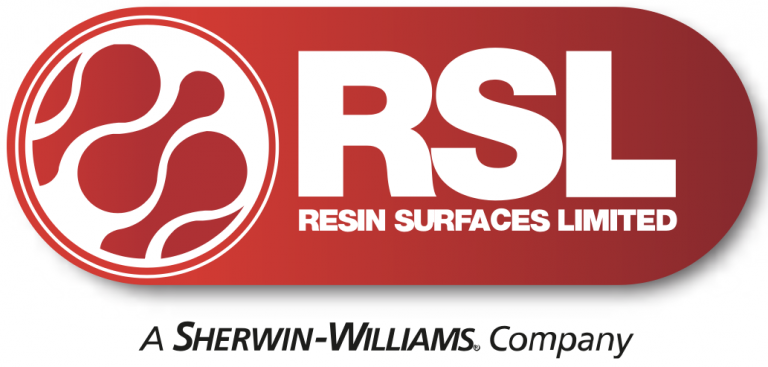 Resin Flooring and Wall Coatings
RSL – Resin Surfaces Limited is part of the Sherwin-Williams Protective Coatings and Marine division EMEA and has become a supplier of choice for hundreds of specifiers, architects and major flooring contractors in numerous countries.
It employs some of the most respected teams of industrial chemists and technical support staff in the UK. RSL continues to lead the way in manufacturing excellence and product innovation from its base in North West England.
RSL is the UK's leading specialist manufacturers of resin floor and wall finishes.
RSL's extensive range includes: primers, epoxy resin floor coatings, epoxy resin floor screeds and self-smoothing finishes, polyurethane floor coatings, polyurethane floor screeds and self-smoothing finishes, wall coatings, anti-static flooring systems, cleaning and maintenance products.
Sustainable resin systems
RSL is one of the leading players in developing sustainable solutions in the resin systems marketplace. Decades of putting the environment first means reducing the impact of what the company does has become second nature.

Polyurethane Floor Coatings
Polyurethane coatings provide hard wearing seamless finishes. The range consists of fast curing products which means you can achieve footfall within 24 hours. You can apply more coats in a shorter space of time.
Resutile is a choice from the range that is used when maximum chemical resistance is needed, it is also resistant to temperatures up to 1500°c. These properties result in this product being the ideal choice for laboratories and manufacturing areas.
Market leading product Resuthane™ has been produced with the same formula for over 15 years and has one of the finest long-standing guarantees within the resin industry.
__________________________________________________________________________
RSL PRODUCTS


Questions? Please contact us
Call us now
or
Request A Call Back
or
Contact your
local laydex rep

Or submit our contact form