PermaBase
Cement Boards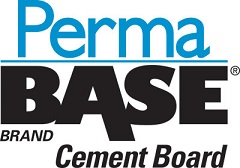 A rigid substrate made of Portland cement
PermaBase® brand Cement Board is a rigid substrate made of Portland cement, aggregate and glass mesh. Provides an exceptionally hard, durable surface that is able to withstand prolonged exposure to moisture.
PermaBase offers a competitive advantage over similar products on the market with its patented EdgeTech® technology. The tapered, reinforced edge design allows for closer nail or screw application to the edge.
Double-wrapped edge with EdgeTech technology allows for closer fastener application of nails or screws at the edge without crumbling or spin out.
IRC and IBC 2006 Compliant – Meets ASTM C 1325. PermaBase resists the growth of mold as well as mildew achieving a panel score of 10. It is the highest score possible, per ASTM D 3273.
Homogeneous core has fewer voids and provides a very easy and clean score and snap.  With PermaBase's unique core composition, little or no additional labor is needed to clean the edge after a cut.

 PermaBase offers a competitive advantage over similar products

 suitable for both internal and external uses

 domestic and commercial applications

 easy installation, reduces skilled labour cost, reinforced edge design

 easy to cut and install with screws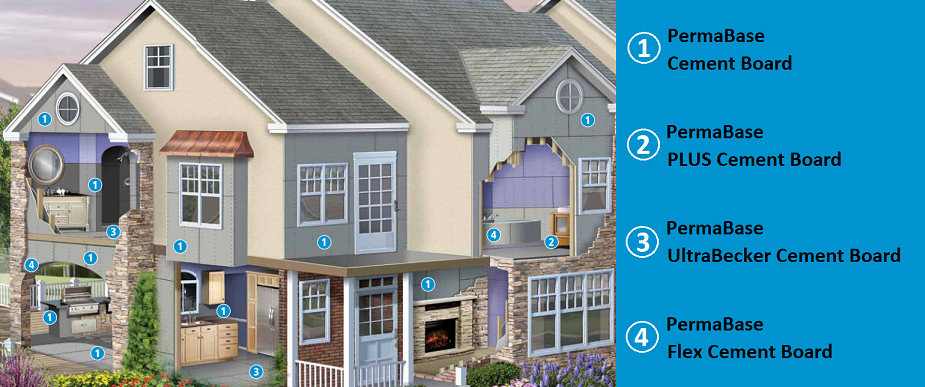 __________________________________________________________________________
PERMABASE CEMENT BOARD PRODUCTS

Questions? Please contact us
Call us now
or
Request A Call Back
or
Contact your
local laydex rep

Or submit our contact form