Minka
Loft Ladders

One of the world leading staircase manufacturers
Million home owners rely on the quality and longevity of Minka stairs since more than 60 years.
Whether space saving stairs, spiral staircases, loft ladders, insulated and fireresistant, or child safety doors, a product you buy for life.

Wooden loft ladder with extreme insulation

Checked DIN EN 14975 (2010)

Holds weight 150 kg

Cold and heat have no chance to reach the lower floor
Development and production
The success of Minka is based not only on the "development of the loft ladders" but also on the high priority for the use of wear-resistant and thus durable materials in the production.
A high qualified team, using the latest technologies, ensures compliance with the strictest safety and quality standards. Economic optimization, perfect isolation technology, high security and customer-oriented design are continuous requirement criteria for the production.
The company's research and development department is constantly working on new technologies, more efficient materials and more automated processing facility.
Constantly new products have been developed and new markets developed in the loft ladder and stair department. The powder coating department has been greatly expanded.
Today, the company is one of the world's largest manufacturers of staircase kits and loft ladders.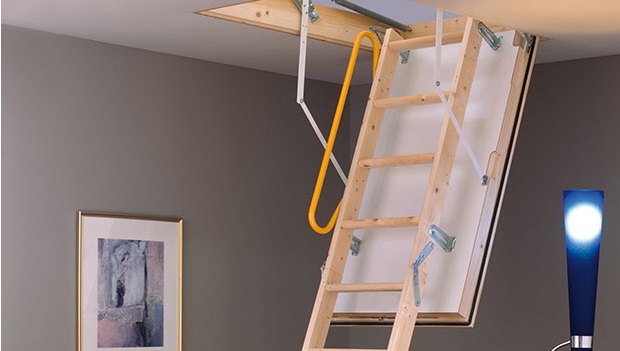 Minka Polar Extreme Loft Ladder
Wooden loft ladder with extreme insulation. Minka is again trendsetter and developed a wide range of highly insulated loft ladders.
Insulation thicknesses up to 247 mm and U-values up tu 0.14 W/m²K are a contribution to low energy consumption in your home. Thus, Minka makes a significant contribution to protect the environment, conserve resources and also "protect your wallet".
__________________________________________________________________________
MINKA PRODUCTS

Questions? Please contact us
Call us now
or
Request A Call Back
or
Contact your
local laydex rep

Or submit our contact form