Memtech
Reinforced Radon Barriers

Memtech Low-density polyethylene membrane
Memtech R1 radon barrier is a low-density polyethylene membrane reinforced with a polypropylene reinforcing grid. It provides an effective barrier to the passage of liquid water and water vapour from the ground as well as resistance to underground gases.
Memtech R1 is capable of restricting the ingress of radon, methane and carbon dioxide gases into the building. It has a high resistance to puncture.
Memtech R1 is a four layer product. It is red in colour on the top side and block on the bottom side. Suitable for use in areas where carbon dioxide, methane and radon are present in the ground.

Best puncture resistance: 1040 N

Reinforced with a polypropylene reinforcing grid

Best radon permeability on the market: 4.3 x 10-12m2/s

Tensile strength: MD 500 / CD 470 (N/50mm)

NSAI Cert. No. 17/0390, BBA Cert. No. 16/5367)

CE Marked

Memtech reinforced radon barrier 
 ______________________________________________________
LAYDEX POLYSUMP
The Laydex Radon Sump – a high quality roto-modulated PVC unit which is lightweight, durable and easy to install.
The outlet positions are easily cut on-site to allow vent pipes to be attached for extraction, and dispersion, of radon in the atmosphere.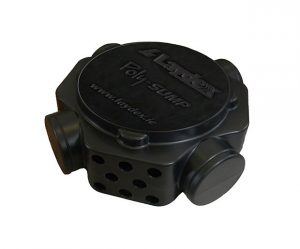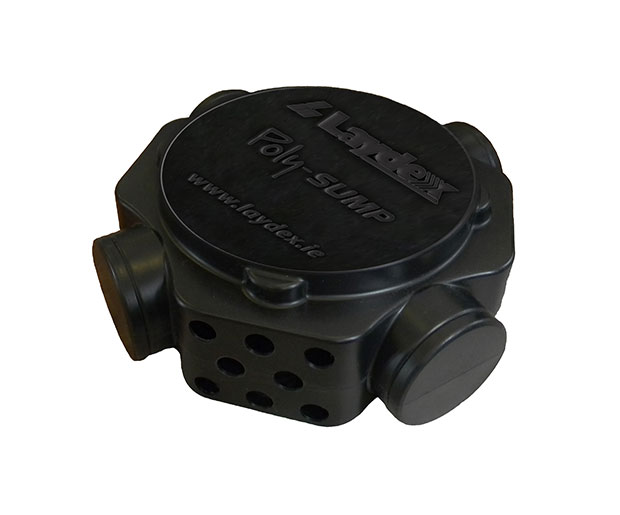 NSAI certified! View Certification

Questions? Please contact us
Call us now
or
Request A Call Back
or
Contact your
local laydex rep

Or submit our contact form