Liquasil One
Liquasil One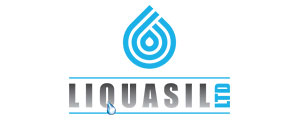 Description
Liquasil One: A semi-thixotropic liquid liner
This is where the magic happens! Liquasil One is a semi-thixotropic liquid liner that's  designed to work without the need for fleeces or other reinforcement. Apply in a single coat to the entire length of the gutter for a permanent gutter repair that's resistant
to moss and lichen growth.
Liquasil One is only available through a Liquasil Approved Installer. Laydex have been appointed the exclusive agents for Ireland for the only BBA certified asbestos roof system in the world. Please get in touch for any further information on this game-changing system.
The best-practice process for installing the Liquasil liquid gutter liner is:
Clean the gutter of all debris and soil
Scrape/brush away all loose and flaking materials
If the gutter contains standing water, brush this away and towel the surface
Apply Liquasil SWT corrosion primer to all areas affected by rust (not affected by surface moisture)
When primer is cured and surfaces are bone dry, apply Liquasil Non-Sag Sealer to all joints (also fills small holes and cracks)
Apply one coat of Liquasil One liquid gutter liner to entire length of gutter