FlexLap Cut Edge Corrosion Finish
FlexLap Cut Edge Corrosion Finish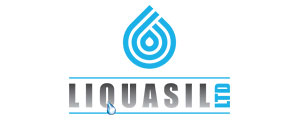 Description
FlexLap Cut Edge Corrosion Finish: 500% elasticity
With more than 500% elasticity, this hardened silicone polymer provides a perfectly smooth finish that is hard-wearing and largely resistant to environmental dirt pick-up associated with other silicone based systems.
The Flexlap system offers building owners and tenants significant cost savings whilst providing long term protection against cut edge corrosion. Ease of application and robustness of finish makes the Liquasil cut edge corrosion system the preferred choice for roofing contractors and dilapidations surveyors alike.
FlexLap Cut Edge Corrosion System is only available through a Liquasil Approved Installer. Laydex have been appointed the exclusive agents for Ireland for the only BBA certified asbestos roof system in the world. Please get in touch for any further information on this game-changing system.