Asbestoseal 20 / SF
Asbestoseal 20 / SF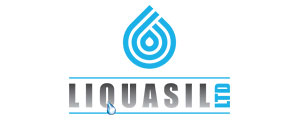 Description
Asbestoseal 20: The only asbestos roof & cladding coating with BBA Certification
Asbestos roof  problems are very common , since most have been installed for more than 40 years and, according to the Royal Institution of Chartered Surveyors, the life expectancy of these roofs is only 25-40 years.
Asbestos cement products were banned from use in the UK in 1999, but many older roofs remain in place today and are at, or have already exceeded their predicted life span. Consequently, many building owners are now experiencing difficulties with their asbestos cement roofs. The problems experienced are usually quite common and it's not always necessary to replace the roof, though in most cases, this is what will be suggested by surveyors, since it gets rid of the asbestos and of course, new roofs add value and look good.
As you can imagine, not everybody can justify the cost of a new roof and consequently, alternative options need to be considered. For wholesale refurbishment, Asbestoseal is the only BBA approved asbestos roof coating system on the market, making it the most cost-effective, independently tested system on the market.
Asbestoseal is only available through a Liquasil Approved Installer. Laydex have been appointed the exclusive agents for Ireland for the only BBA certified asbestos roof system in the world. Please get in touch for any further information on this game-changing system.
Purpose/Uses:
Permanent system for the encapsulation of Asbestos
Application:
Brush/Roller/Spray. Apply one or two coats to leave a smooth even patch less finish. Airless spray. 3000 tip pressure, 21 thou tip size.
Coverage Rate:
Approx 2.5 to 3.2 M² per litre
Drying Time:
Rain free in 1 to 2 hours. Thoroughly dry - 8 hours
Full Information:
Check out the full datasheet available in the Downloads section!